Shortly after a truck accident, an investigation will be launched to determine liability so compensation can be granted to those who suffered any losses. The victims of a truck accident should contact a truck accident attorney in Missouri as early as possible after the collision to increase their chances of winning a fair settlement and getting access to that settlement as early as possible.
Depending on how complicated the case is, and how many parties are involved, an investigation can take anywhere from a few weeks to several months. Most people will need instant access to monetary compensation to pay for their medical bills and cover any lost wages after the accident. To ensure the court accepts a person's request for compensation, the victim is required to present evidence that can prove the truck driver was negligent.
Common pieces of evidence that can be used to prove the negligence of a truck driver include any pictures, videos, or reports that can prove:
Improper maintenance of the truck
Failure to ensure the functionality of important truck parts such as brakes and tires
A truck was operated while it was overweight and not secured properly
The hours of service rules were violated
If a person can collect enough evidence to prove the truck driver was negligent or to prove that any other party was negligent, they can get properly compensated for any financial losses they suffered.
It is usually very difficult for an ordinary person to collect enough evidence to prove the fault of the other party simply because of the legal restrictions of investigating and accessing the records and driving history information of everyone involved. An attorney can easily get a person access to the necessary information and help them get through the legalities of the case.
What happens if I cannot collect enough evidence to prove negligence?
In most truck accident cases, it is relatively easy to gather enough evidence because of how much damage often results from these large-scale collisions. Medical bills, letters from one's workplace proving they were unable to work because of their injuries and, therefore, would be losing their wages, and pictures or videos of the scene of the collision are always easy to access after a truck accident.
However, other records such as the driving history of the truck driver, insurance information, and other legal matters can be difficult for people to access on their own. A truck accident attorney can take care of the legalities of the claim so the victim can focus on recovering from any injuries they may have incurred.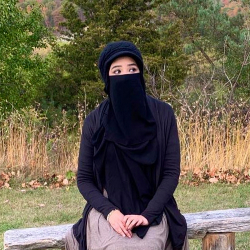 Latest posts by Maha Rehman
(see all)
https://usattorneys.com/wp-content/uploads/sites/2/2020/05/highway-1277246_1920.jpg
1444
1920
Maha Rehman
https://usattorneys.com/wp-content/uploads/sites/2/2020/01/logo.svg
Maha Rehman
2020-05-17 18:25:50
2020-05-17 18:25:50
Missouri, What Evidence Can I Use to Prove Negligence After a Truck Accident?