Nebraska, What Should I Refrain from After a Truck Accident?
Many individuals who find themselves in a truck accident end up making easily avoidable mistakes that cause them to miss out on the compensation they legally deserve. To stay on the safe side, and to make sure that a person gets as much money as possible in their settlement, they should get in touch with a truck accident attorney right after the accident so they have proper advice for their specific situations from a legal professional.
All drivers should avoid the following mistakes after getting into a truck accident:
Panicking after the accident and giving away unnecessary information to other drivers and police officers
Postponing a medical assessment to see if they suffered any serious injuries
Failing to fulfill legal reporting requirements within the correct timeframe
Failing to look around for a proper lawyer who is experienced in dealing with truck accident cases
Instantly communicating with the insurance company without seeking legal counsel from an expert
Avoiding these mistakes will help a person get their compensation faster and will help them get a larger settlement amount as well. If a person has made these mistakes they do not have to panic as a lawyer will be able to help them rectify their error. If a person called their insurer and their insurer gave them an offer, they can still give a counteroffer if they have not signed any agreement with them. If they have already signed the agreement, then it can be nearly impossible to legally get a higher settlement.
How can I prevent getting into a serious collision with a truck?
To avoid getting into a serious collision a person should drive defensively and alertly whenever they are near one of these massive vehicles. They should also make sure to keep a safe distance between themselves and the truck as trucks have larger blind spots and may not see one's vehicle if it is following too closely for extended periods.
A driver should also make sure to indicate when they are turning or merging in front of a truck. Driving with the lights on and with the windshield clear of debris also improves visibility and makes it easier to notice if the truck is starting to lose control so proper action can be taken.
When driving, a person always must expect the unexpected. However, when driving beside a truck they need to be extra vigilant because of how severe the consequences can be if one wrong move is made. A truck accident attorney is the perfect professional to reach out to if a person got into a truck accident and they need help proving the truck driver acted negligently, and this negligence resulted in the collision.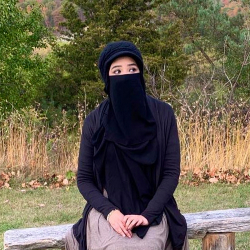 Latest posts by Maha Rehman
(see all)
https://usattorneys.com/wp-content/uploads/sites/2/2020/05/canada-784392_1920.jpg
1285
1920
Maha Rehman
https://usattorneys.com/wp-content/uploads/sites/2/2020/01/logo.svg
Maha Rehman
2020-05-19 18:10:34
2020-05-19 18:10:34
Nebraska, What Should I Refrain from After a Truck Accident?