Orlando, Florida, Vietnamese Bakery Sues Competitor for Using Nearly the Same Name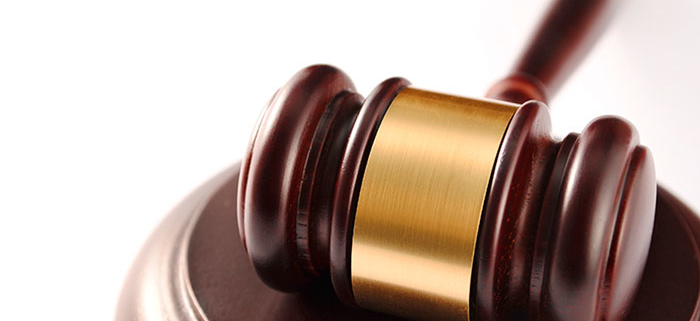 The owners of Paris Bánh Mì Café Bakery located in Orlando's Mills 50 District are suing a former business partner for opening up a similar type of bakery and using a name that is nearly identical to theirs [Source: Orlando Sentinel]. On September 2nd, Hien Tran and Doan Nguyen filed a federal lawsuit alleging the owner of the other bakery violated trademark infringement laws and "and did so fully aware that he had no permission." Tran and Nguyen, who are husband and wife, say their location opened in April 2019, and a year after that, they learned that a new bakery had opened up just a few miles away with nearly the same name, Paris Bánh Mì & Tea Café.
It turns out, Bruce Tran, the owner of Paris Bánh Mì & Tea Café, had business relations with Tran and Nguyen in the past, although their "partnership fizzled." After the two went their separate ways, they both allegedly had plans of opening up a Vietnamese bakery. But here's where things get complicated.
According to the news source, both bakery owners are claiming that "the name was their idea."
Bruce Tran shared with the source that the idea for the bakery was "100% his," and while he didn't mind if his former business partner used the name, he had intentions of finding investors to help him open 300 franchise locations across the state. But, according to legal documents, it was Hien Tran who registered the business name with the state and opened up first. Hien Tran also registered the name with the U.S. Patent and Trademark Office in December 2019.
Although Bruce Tran claims that he has evidence that proves he did not take Tran and Nguyen's name and logo, the couple has requested in their lawsuit "an injunction requiring Bruce Tran to drop the name, [an] unspecified [amount in] damages, and attorney's fees." The couple claims that after Bruce Tran opened his bakery, it has caused a significant amount of confusion among community members. Apparently, many people are assuming that the two establishments are under the same management. The couple also says that because of the mix-up, several customers have left even left negative reviews under Tran and Nguyen's bakery on Yelp when in all actuality, the reviews were meant for Bruce Tran's café.
While there is a clear discrepancy at hand, an attorney hired to represent the couple is hoping that the matter can be settled out of the courtroom.
When an individual or company uses another company's name or logo that is legally registered to them, they could be violating trademark infringement laws. If you believe someone stole your business name or logo and wish to learn more about taking legal action against that party, the first step is to get in touch with a reputable Orlando, FL business law attorney. The lawyers at Legal Counsel P.A. understand how frustrating it can be for someone to try and profit off of your hard work and investments and they are here to provide you with the assistance you are needing to attack the issue and get it resolved.
Legal Counsel P.A. has an office in Orlando which is located at:
189 S. Orange Avenue, Ste. 1800
Orlando, FL 32801
Phone: 407-395-2653
Website: www.legalcounselpa.com
Email: [email protected]
https://usattorneys.com/wp-content/uploads/sites/2/2020/01/usattorney_home_page_about_3.jpg
469
700
jennifer
https://usattorneys.com/wp-content/uploads/sites/2/2020/01/logo.svg
jennifer
2020-09-15 13:48:41
2020-09-15 13:51:25
Orlando, Florida, Vietnamese Bakery Sues Competitor for Using Nearly the Same Name