Orlando lawyers help business owners with differences of mergers and acquisitions.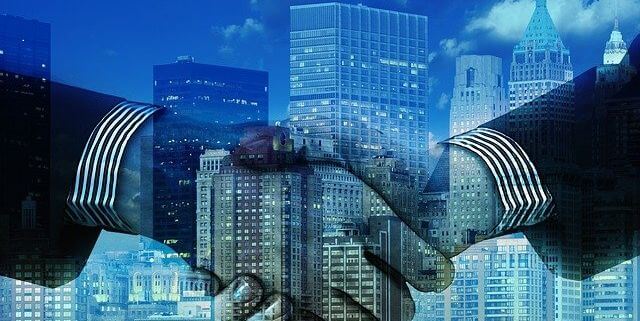 Florida – October 26, 2022
A merger usually occurs between business entities that form a new combined business resulting in the non-existence of a previous entity.  Acquisitions occur when one business entity buys stock or assets of another business entity taking control of the direction of the company.  In essence the entity that is being acquired ceases to exist or becomes a subsidiary of the company that acquired it.  Mergers and acquisitions usually occur when a company experiences significant growth or decline as they may need to stave off financial ruin in the case of decline or need to be aligned to another entity as they experience growth to expand in a larger market for example. An experienced business law attorney can assist individuals with their options and move toward positive business outcomes in the State of Florida for either a merger or an acquisition.
Orlando business lawyers assistance.
When a company is involved in a merger, one business assumes assets and liabilities of the second business and could inherit employee obligations, and outside party claims against the entity or other negative consequences attached to the dissolving entity.  During an acquisition the purchasing business can decide to pick valuable assets and leave the second entity with the liabilities of the business being acquired.  It is important to have a business lawyer in Orlando review the potential business deal to ascertain what direction is safer for the businesses.
Future growth of business.
 s a business leaves the infancy stage and become viable moving into the established phase, it may need specialized documents to gain market share and spread its geographic impact.  Business growth and downsizing involve the purchase of a competitor, or a sale to a competitor and contracts and intentions can be delicate without the assistance of an objective knowledgeable voice of a business attorney. Within the merger and acquisition process a business lawyer can help with:
Real estate and property disputes. If a business owns, or leases its property, it may need the assistance of business lawyers to negotiate sales, new leases and complex real estate and tenant laws for the purchasing entity.
Business valuations. When a business owner decides to sell, they must figure out worth and the current market price based on annual revenue, earnings, and physical assets, including real estate and equipment minus any debt.  If intellectual property is connected to the business, such as patents or other partnerships, that value must be figured in as well.  A business attorney can be quite helpful.
Hire a business law attorney.
Business owners should seek the assistance of an experienced business attorney when attempting to become involved in a merger or acquisition process to avoid negative consequences including litigation that may cost more than desired.  Attorneys at Legal Counsel, P.A. can assist with ass aspects of mergers and acquisitions in Orlando Florida.
Legal Counsel, P.A.
189 S. Orange Ave., Ste. 1800
Orlando, Florida  32801
Phone: 407-982-4321
Sources.
http://www.leg.state.fl.us/statutes/index.cfm?App_mode=Display_Statute&Search_String=&URL=0600-0699/0607/Sections/0607.1103.html
https://usattorneys.com/wp-content/uploads/sites/2/2021/09/hands-1063442_640.jpg
425
640
nora
https://usattorneys.com/wp-content/uploads/sites/2/2020/01/logo.svg
nora
2022-11-11 07:48:58
2022-11-11 07:52:19
Orlando lawyers help business owners with differences of mergers and acquisitions.