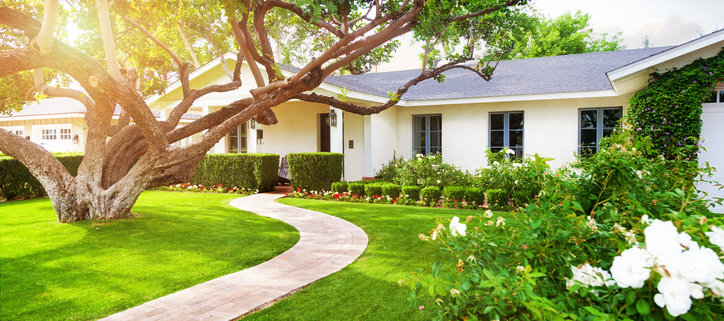 The state of Florida, with its large metro areas like Orlando and Miami in particular, has always been attractive to real estate investors. This is due to consistent market that feeds off of a high volume of tourists and people relocating from other parts of the U.S. as well as international destinations. An overview of some crucial points related to real estate investing is a good way to get started and avoid some common pitfalls.
Getting started
At the outset of buying one or more properties, investors who are new should have an attorney who specializes in real estate available, an accountant, and an LLC or other business entity. This ensures that regulations and laws will be followed, taxes will be filed, and the investor can also avoid personal liability for certain kinds of lawsuits or financial problems through their corporation. The sunshine state has a history of individuals who attempt to engage in various illegal activities that involve real estate, so it is best to have professionals help with all important decisions and transactions, especially considering some real estate laws and regulations are not obvious.
Many of the most common mistakes made by new investors include not putting aside money for taxes or not having a professional provide advice before large decisions are made. This can become especially disastrous if too much is invested in one piece of property.
Issues with the land
Prior to any transaction, some property research and evaluation needs to be done. This can be  regarding whether the property has been subjected to liens or easements, the type of neighborhood or area, potential costs of renovations and repairs, and other issues that will affect the investment. For example, if the title is not clear when the property is purchased, this will affect the new owner as these issues are tied to the land, regardless of who owns it. There may be other open legal issues related to the land or neighborhood which are unresolved at the time of purchase, but they will certainly become a problem later on.
Insurance coverage
Insurance is another way to protect against losses. Having the right policy and proper coverage is one of the best forms of protection for an investor. Usually a cheap policy with minimal coverage simply will not be sufficient for those who are serious about long term investing.
Renting and leasing investment properties
Most properties owned for business purposes will be leased to either residential or commercial tenants. There are specific state laws which govern entering into a lease agreement. There are also procedures for breaking the contract, the duties of the landlord, the duties of the tenant, and other situations. Your attorney can provide a standard lease agreement with some modifications that will be compliant with state and local laws. There are also laws which prevent housing discrimination, which anyone who owns a rental property should be aware of.
Security deposits can become an important source of investment for those who own multiple properties. However, many landlords make procedural mistakes with claiming or repaying security deposits and end up losing more money to their tenants than they should. There are even regulations regarding how a security deposit can be placed in an investment account during the term of the lease.
Avoiding foreclosures
Some real estate investors may find themselves in financial trouble at certain times. Attorneys who routinely deal with property transactions know what defenses and rights an owner has during the foreclosure process, and how they can avoid having their property repossessed.
There are generally three categories of defenses to foreclosures in Florida. These are related to the validity of the mortgage, determining whether there has been an actual default based on the original loan agreement documentation, and whether the loan holder or bank can legally accelerate the debt. In addition to these defenses, it is also possible that the party attempting to foreclose on the property has made procedural mistakes, which will prevent them from legally doing so until these are remedied.
Advanced strategies to increase profits
When it is time to sell a piece of real estate, there are certain ways that an investor can temporarily avoid paying their capital gains taxes as a way of maximizing profits. However, there is some complexity involved in completing this process while remaining compliant with the federal tax code. It is best to learn about these kinds of advanced strategies from a lawyer who can provide guidance throughout the process.
Talk to a real estate expert in Orlando today
If you are interested in investing in real estate or similar transactions, there is help available. Legal Counsel, P.A. can assist throughout this process with superior advice and representation.
https://usattorneys.com/wp-content/uploads/sites/2/2020/01/iStock-639414496.jpg
482
724
DAMG
https://usattorneys.com/wp-content/uploads/sites/2/2020/01/logo.svg
DAMG
2019-11-12 16:46:53
2020-04-18 18:42:22
Orlando real estate investors can benefit from having an attorney give advice about some common property law issues