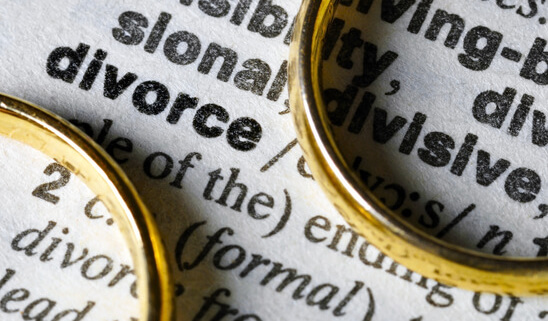 Local news for South Carolina published an article about the increase in divorces that was likely due to the coronavirus outbreak.
Couples spending too much time together have realized they may not like each other anymore
A divorce lawyer who was interviewed said that the nationwide lockdowns across the country essentially gave couples a preview of what their retirement would look like, when they were stuck at home with each other for weeks on end. Many decided that they did not enjoy their spouse's company in that situation, and they are moving forward with a separation. The lawyer admitted that his practice was booming in April of 2020, with over 500 new consultations each week during the month. 
During the lockdowns, most courts are only allowing emergency filings, but couples are starting the paperwork and getting ready to separate as soon as regular court calendars are available. Another attorney who was interviewed had similar thoughts. He said that clients are contacting him and saying they want to get the process started, so that they can end their marriage as soon as possible. One story involved after hours calls from a client who realized that she has nothing in common with her spouse other than their children. Situations like this are apparently a regular occurrence since many couples have spent so much time around each other in the span of a few weeks. 
An increase in divorces during the pandemic seems to happen everywhere around the globe. In China, where the outbreak began and restrictions were eventually lifted first, there was a large increase in divorce filings as soon as government mandated lockdowns ended. 
Professionals who work with couples said they believe there are a couple of factors causing this phenomenon. First, general stress levels are much higher during times of uncertainty. This makes arguments common and causes short tempers. Also, even trivial or small disagreements tend to be amplified causing serious conflicts. There are legitimate health concerns that can cause increases in stress and conflict as well, especially if parents disagree about how to protect their children from the coronavirus. 
Following through with a divorce
A divorce is a major life decision, but lawyers do everything they can to advocate for their clients during the process. This means that your attorney will fight for you regarding issues such as child custody, property division, and support payments. These decisions are crucial because once a judge has put an order in place for things like alimony payments or custody and visitation rights, it can have a huge impact on the life of one or both parties to the divorce.
Get help from an experienced divorce attorney in your area
To receive advice from a local divorce lawyer in the Greenville area about how to end your marriage, contact: 
The Hayes Law Firm Upstate Attorneys LLC
870 Cleveland St., Suite 2D-A, Greenville, SC 29601
864-233-3100
https://usattorneys.com/wp-content/uploads/sites/2/2020/03/photodune-868126-divorce-xs.jpg
364
548
brian
https://usattorneys.com/wp-content/uploads/sites/2/2020/01/logo.svg
brian
2020-05-15 10:39:34
2020-05-15 16:39:25
Pandemic may cause a number of couples in the Greenville area to separate