Problems with the IRS? Let Denver tax lawyers solve them

You know what they say about death and taxes, no way you can escape them. Nor can you hope your problems with the IRS will magically go away. They won't and whatever problem you might have with the IRS it will only grow bigger if you don't take swift action to solve it. Whether you're a private citizen or a business owner, navigating the incredibly complex taxation system unassisted can lead to financial ruin and serious legal problems. Why would you do that to yourself, when experienced tax lawyers can take this burden off your shoulders and they actually know what they're doing?
Anyone who has ever had to go through a financial audit can vouch it's a complete nightmare. It doesn't matter that you know you've done nothing wrong. They'll find something, that's what the IRS usually does. If you've never dealt with the IRS before, now, in the middle of an audit, is not the right time to find out what they're made of. Nor can you leave this task to your accountant, you need someone who knows taxation laws inside out. If you live in Colorado, look up Denver tax lawyers who speak the same language as IRS tax inspectors and know all their legal tricks. An attorney who regularly works on such cases can help you justify your position and put the IRS guys in their place.
On the other hand, if you don't have a lawyer present during the audit, there's a great risk they'll find some fault with your papers. If that happens, you'll either have to pay through your nose or file an appeal, and for that you will need seasoned tax lawyers.
The same goes for the unfortunate situation when they come knocking on your door claiming you owe back taxes or you haven't filed your tax returns on time. Your accountant can sift through all the documents looking for missing papers and all, but it takes a good lawyer to know how to use them to your advantage. 
For instance, if it's established that you owe back taxes, don't expect any mercy from the IRS or the Colorado tax authorities. A much better approach is to let your lawyers negotiate with them. They can get a reduction of your debt, by challenging the state's claims and protesting the outrageously high penalties inflicted upon you. Also, they'll help you negotiate an installment agreement and get the IRS to place you in a 'currently not collectable' status, thus avoiding total and immediate financial collapse.
Another nightmare scenario is when you have problems with property seizures, liens and levies or filing for bankruptcy. Colorado tax lawyers with good knowledge of both state and federal laws will fight for your rights and protect your interests, short term and long term.
The best part about getting yourself a tax attorney to represent you is that you won't have to deal directly with the IRS guys, who can be very intimidating especially when they see they're dealing with someone who doesn't have a clue how these things work.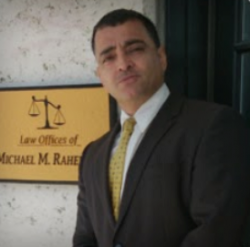 Latest posts by Michel Raheb
(see all)
https://usattorneys.com/wp-content/uploads/sites/2/2021/06/gavel-PANLWZG.jpg
1252
1920
Michel Raheb
https://usattorneys.com/wp-content/uploads/sites/2/2020/01/logo.svg
Michel Raheb
2021-06-28 14:09:34
2022-01-20 16:05:29
Problems with the IRS? Let Denver tax lawyers solve them