Queens, New York, Understanding the Divorce Process
Once the divorce process is complete, it will be the end of the legal marriage and this is done through a court order. Lawyers and court members may call a divorce matrimonial action and the individual who starts the divorce is a plaintiff while the other one is called a defendant. In New York, only the Supreme Court handles divorce cases and a person will have to go to the Supreme Court in their area of residence to begin the procedure.
Despite what most people believe, the family court cannot give a divorce. However, they can help a person out with child custody, visitation, spousal support or spousal maintenance, and similar related matters. Divorce ends a marriage whereas annulment needs to be proven and implies that the marriage is not legally valid, to begin with. An annulment can occur if there was bigamy, meaning that one of the spouses was still married to someone else when they jumped into the current marriage. Or they also need to prove that their spouse could not have intercourse with them, or their spouse becomes incurably insane for five or more years.
Another way for annulment to occur is if a spouse only agreed to marry because of force by another or the marriage was done for fraudulent reasons. Anyone who is considering divorce should connect with a lawyer, especially if they have many shared assets and they have children as well. Far too often parents compromise on their rights simply so they can quickly move on with their life. However, with the right lawyer by a person's side, they will be able to fight their case, so they are not taken advantage of.
Initiating a Divorce Case in Queens, New York
To start a divorce case a person will need to purchase an index number from the County Clerk and then they will have to file a Summons with Notice or a Summons and Verified Complaint that explains the reason for the divorce. Divorce law can get very complicated and anyone who wants to ensure there are no problems in their legal paperwork should get the help of a lawyer who is specialized in this field of family law.
For a person to start a divorce case, they must be able to state the grounds for divorce. This could be anything from cruel and inhuman treatment to an irretrievable breakdown of their marriage for at least a period of 6 months.
Get in touch with a divorce lawyer at the Law Office of Charles Zolot as soon as possible to get help with a divorce or child custody case.
Reach them at:
37-06 82nd Street
Jackson Heights, NY 11372
Phone (718) 779-6545
Fax (718) 779-6640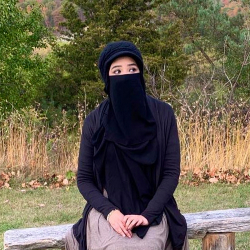 Latest posts by Maha Rehman
(see all)
https://usattorneys.com/wp-content/uploads/sites/2/2021/03/micheile-henderson-_y4FGI6wm4g-unsplash-scaled.jpg
1707
2560
Maha Rehman
https://usattorneys.com/wp-content/uploads/sites/2/2020/01/logo.svg
Maha Rehman
2021-03-11 13:23:40
2022-02-23 11:38:33
Queens, New York, Understanding the Divorce Process