Questions to Ask Your Injury Lawyer Before Hiring Them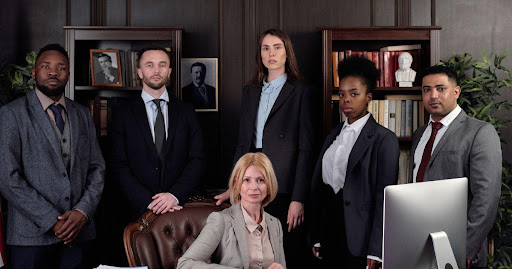 You're probably already feeling overwhelmed with the prospect of finding a personal injury lawyer. Unfortunately, the field is so competitive that it can seem like hundreds of law firms are clamoring to represent you and get you the compensation you are owed. That said, consulting with a personal injury lawyer before hiring them can be one of the most important decisions you make when dealing with a case. 
If you choose to work with an attorney who isn't worth their cost, you could spend thousands of dollars on legal fees throughout your case that never even got resolved. That's why it's so important to take some time to think about your options and identify potential candidates before making a final hire. For example, you can hire a Chicago Personal Injury Lawyer that has experience. With a good track record and many other qualities. Here are some questions to help you identify the best injury law firms before hiring them:
What is their experience with personal injury law?
Your first question to ask your potential personal injury lawyer is their experience with personal injury law. It's important to seek an experienced lawyer with working experience handling a wide range of cases, as well as someone who has handled similar cases to yours. 
Moreover, personal injury law is a complex field, and every case is different. Therefore, you want to ensure that the attorney you hire has the professional expertise necessary for your specific case.
What is their success rate?
It's important to identify a law firm with a track record of success, so you know they will take your case seriously. Of course, success rates vary in the legal field, but it's important to find out how many cases they've successfully resolved instead of lost. 
A low win rate could indicate that you may be misinformed about your injury or overall competence. Therefore, you should consider finding another law firm if you suspect a low success rate in any firm.
How many lawsuits like yours have they handled?
If you want a personal injury law firm to put your case above all others, you need to find one with the needed experience. Therefore, you should make sure to ask:
Does your potential attorney have the work ethic and drive to resolve your case? 

Are they fair in their billing practices? 

Do they have a successful professional track record with similar cases like yours?
How will they handle your case?
The first question about a personal injury lawyer is how their firm will handle your case. Once you find a personal injury law firm that meets your needs, ask them to tell you how they've handled other cases like yours in the past. If they can't answer this question, it might be time to consider moving on. 
Another important question to ask is what type of strategy they are going to use for your case. For example, will they use litigation or mediation? Some lawyers recommend that their clients take different routes. Others may even insist on one over the other. You need to be sure that the strategy you choose is right for you and your case because both have upsides and downsides. 
Moreover, what if I don't want litigation? If you don't want litigation, then you must be wondering if there's anything else this lawyer can do for you, right? Unfortunately, not all personal injury lawyers offer contingency-based representation, so if they win your case, they won't collect any fees from the settlement. 
However, it doesn't mean that a contingency-based personal injury attorney isn't worth hiring. For example, some firms offer their services for free if their client has an issue with suing someone, which means the attorney won't get paid unless their client wins. 
What is the likely outcome of my case?
To know the outcome of your case, you can ask the following questions from your lawyer.
What will happen if I don't hire them? 

How much work is involved in my case? 

Can you help me get a cash settlement, or will I likely only receive medical bills? 

Who else handles my area of law? 

Can you provide references? 

What kind of experience do you have with personal injury cases?
Several factors will affect the outcome of your case, including the severity of your injuries, the insurance coverage available, and whether or not the other party was at fault. Your lawyer can review all of these factors and give you an idea of what to expect. There is Chicago Personal Injury Lawyer who can help you deal with your injury lawsuit by providing legal assistance in all possible means.
In most cases, personal injury cases get settled out of court. It means that you and the other party will agree on a fair amount of compensation. However, if you cannot reach an agreement, your case may go to trial.
What are their fees?
You can have an idea how much the fee will be. A lot of personal injury law firms have set rates. However, many charges are by the hour or by some other variable. Make sure to ask the following questions from your lawyer.
What are your fees, and what is your average cost per hour? 

What happens if we don't agree on a fee? 

If we can't agree on a fee, what is your policy in handling that situation? 

Will you come down in price if we sign a contract now but decide to cancel later? Will there be any penalty for our first month of work? 

Are you willing to take cases on contingency, such as a car accident where I was not driving? 

Will there be any fees for filing an appeal with the court after your legal advice and I choose not to go with your firm because of dissatisfaction?

Conclusion
It is very important to research when looking for an injury lawyer. Make sure to ask for referrals and interview each lawyer you are considering. During the interview, be sure to ask the questions listed in this article. With this information, you can make an informed decision and choose the best lawyer for your case.
Moreover, before engaging a personal injury attorney, it is essential to understand what you will be getting in terms of service. Many Personal Injury Lawyers have different services, fees, and success rates. Therefore, you must ensure that the attorney you are considering is the right fit for your needs before signing on the dotted line. Chicago Personal Injury Lawyer can give you the legal services you need.
https://usattorneys.com/wp-content/uploads/sites/2/2022/09/fasfdsf.jpeg
269
512
tyler
https://usattorneys.com/wp-content/uploads/sites/2/2020/01/logo.svg
tyler
2022-09-26 16:55:39
2022-09-26 16:55:39
Questions to Ask Your Injury Lawyer Before Hiring Them