Saint George, Utah, When Do You Need the Advice of an Estate Planning Lawyer?

An estate planning lawyer should be reached out to when a person wants to better understand the gross value of their estate and when they want a better understanding of matters such as life insurance and employment-based death benefits. These matters are technical, and most people end up the misunderstanding and misinterpreting them when they comb through them on their own. Since so much is dependent on these documents it only makes sense to go the extra mile and make sure everything is legally sound beforehand.
Other cases in which a person may need the help of a lawyer are when there are businesses and partnerships involved and where a person feels that there will be a significant conflict amongst the heirs. An important part of estate planning is creating a valid will. A will is a written legal document that allows a person to name the individuals who they want to receive the property, and this is applicable to both real estate property and personal property as well (1).
In a will, estate owners can choose a personal representative and an alternate personal representative to handle the estate and deal with the legalities when a person is no longer around anymore. A personal representative can be a known individual, or it can be a trusted company. Individuals should create their own will in the presence of an estate planning lawyer no matter what amount of property they have. It is not required that a person have an enormous estate or property for them to go forward with creating a will. So long as they have any personal property such as stocks or cash or they have real property such as land and houses, they should connect with an attorney and start the process (2).
Who Should Create the Will in Saint George, Utah?
Individuals can go ahead and prepare their will in their own handwriting or typed up. A will in their own writing is called a holographic will and these sorts of will do not require a witness, but they do require that they are signed.
To stay on the safe side, it is always a much better idea to connect with an estate planning lawyer (3) and receive their guidance on what steps should be taken, instead of trying to go forward with doing everything on one's own. Get in touch with an estate planning lawyer at the Law Office of Barney, McKenna, and Olmstead PA, today to start working on a valid estate plan.
Reach them at:
43 South 100 East
Suite 300
(435) 628-1711
or
590 W Mesquite Boulevard
Suite 202A
(702) 346-3100
References:
2.https://bmolawfirm.com/estate-planning/
3.https://estate-planning.usattorneys.com/utah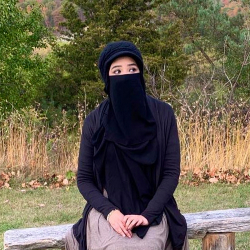 Latest posts by Maha Rehman
(see all)
https://usattorneys.com/wp-content/uploads/sites/2/2022/03/pexels-dominika-roseclay-977739-2-scaled.jpg
2560
1707
Maha Rehman
https://usattorneys.com/wp-content/uploads/sites/2/2020/01/logo.svg
Maha Rehman
2022-03-02 20:43:16
2022-10-28 11:35:09
Saint George, Utah, When Do You Need the Advice of an Estate Planning Lawyer?