San Antonio, Texas, Understanding the Naturalization Process

There are several avenues through which a person can gain the ability to legally reside in the United States for as long as they like, and one of these processes is through naturalization. The primary method of becoming a citizen of the United States is by being born in the country, however, just because a person wasn't born in the US does not mean they can never become a citizen. By opting for the naturalization process, individuals gain the option of taking a test and becoming citizens, but only if they are eligible.
To be eligible, individuals have to be 18 years or older, they have to be of good moral character, they have to have sufficient knowledge of US history, and most importantly, they must already have been permanent residents for a specific amount of time. This time is usually expected to be about five years. To become naturalized citizens, individuals have to qualify for all of the above, and they must also be able to read, speak, and write English fluently. The goal is to ensure that every citizen has the knowledge and tools they need to thrive while living in the United States.
There are certain individuals that may be allowed to apply for naturalization even sooner. This includes the spouses of a US citizens and also of those who served in the U.S. military. It is vital that a person make sure they meet all the criteria as well as prepare thoroughly for their English and Civics test, so they pass and are allowed to take the oath of allegiance.
What Does Good Moral Character Refer to in San Antonio, Texas?
In order to obtain citizenship, individuals must show that they have exhibited good moral character for the last five years. This can be very confusing since the concept of morality is not concrete or economic in nature. According to the law, a person is considered as having good moral character as long as they have not been convicted of an aggravated felony or serious crime.
Whether a person believes they can clear the tests or not, they should connect with an immigration attorney to help them with the process, and to make sure they are not making any serious mistakes with their application. It can be easy to get confused and forget essential documents and information when a person is dealing with the sensitive process of immigration and that is why it is always best to get proper legal help from an attorney near me.
Get in touch with an immigration attorney at the Law Office of J. Joseph Cohen today to get advice and legal help regarding immigrating to the United States.
Reach them at:
Law Office of J. Joseph Cohen
San Antonio, TX
206 East Locust Street
San Antonio, TX 78212
(210) 769-3273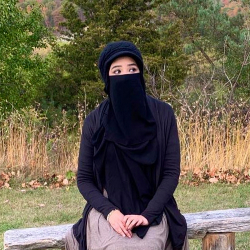 Latest posts by Maha Rehman
(see all)
https://usattorneys.com/wp-content/uploads/sites/2/2022/04/pexels-burak-kebapci-1253049-1-scaled.jpg
1707
2560
Maha Rehman
https://usattorneys.com/wp-content/uploads/sites/2/2020/01/logo.svg
Maha Rehman
2022-04-10 17:58:26
2022-04-10 17:58:26
San Antonio, Texas, Understanding the Naturalization Process