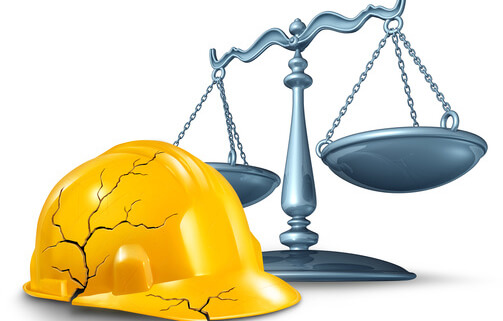 In 2018, the year for which the most recent data is available, there were 2.8 million nonfatal workplace injuries and illnesses reported by private industry employers nationwide, according to the U.S. Bureau of Labor Statistics. The industries that had the highest incident rates included transportation and warehousing, construction, manufacturing, and retail trade. Many of the injuries that were sustained during that year were caused by:
Overexertion and bodily reaction
Contact with objects and equipment
Falls, slips, and trips
Violence and other injuries by persons or animals
In 2018, millions of people suffered as a result of the minor or severe injuries they suffered in a workplace accident and still today, workers are sustaining injuries while working for an employer. When a worker is involved in an accident while at work and suffers an injury as a result, he/she may be entitled to receive benefits from their employer's workers' compensation insurance.
What benefits might an injured employee be entitled to receive under workers' compensation insurance?
Depending on how serious the injury is, a worker may be entitled to receive medical benefits and even cash benefits. Below is a breakdown of what each provides.
Medical Benefits
When a worker suffers an on-the-job injury and is eligible to receive workers' compensation, the medical care they need to have rendered should be paid for by their employer's insurer. However, it is important to note that any medical care that is provided must be directly related to the original injury that was suffered. In order for treatment to be covered, the injured worker must also seek care from a health care provider who has been authorized by the Workers' Compensation Board, although there are exceptions to this in emergency situations.
Cash Benefits
Cash benefits are only paid to eligible employees who are totally or partially disabled and out of work for more than seven days. In the event a worker is out of work for more than 14 days, then he/she may receive cash benefits from the day they were out of work. Cash benefits typically provide workers with a portion of their average weekly wages. The formula the New York State Workers' Compensation Board uses to calculate how much an injured worker will receive is shown below:
2/3 x average weekly wage x % of disability=weekly benefits
Here is an example provided on behalf of the Workers' Compensation Board of how much an injured worker who was making $400 a week would earn while receiving workers' comp benefits:
If the worker was 100% disabled, he/she would receive $266.67 per week.
If the worker was partially disabled (50%), they would receive $133.34 per week.
Stanley Law Can Help a Partially or Totally Disabled Worker in Syracuse Recover the Benefits They Are Entitled to
If a worker suffered a strain, sprain, contusion, tear, fracture, puncture, laceration, cut, or any other type of injury at work and would like to know what benefits they are entitled to receive, they can contact Stanley Law to discuss this with a Syracuse, NY workers' compensation attorney. Stanley Law helps employees who suffered a workplace injury understand their legal rights as well as what benefits they should be receiving from their employer.
Stanley Law can be contacted at:
215 Burnet Avenue
Syracuse, NY 13203
Phone: 866-399-1092
Website: www.stanleylawoffices.com
https://usattorneys.com/wp-content/uploads/sites/2/2020/08/photodune-6680108-construction-injury-law-xs.jpg
398
503
jennifer
https://usattorneys.com/wp-content/uploads/sites/2/2020/01/logo.svg
jennifer
2020-10-05 13:35:35
2020-10-05 13:48:00
Syracuse, NY Workplace Injuries and Workers' Compensation Benefits