Tallahassee pedestrian is hit and killed as he crossed Highway 90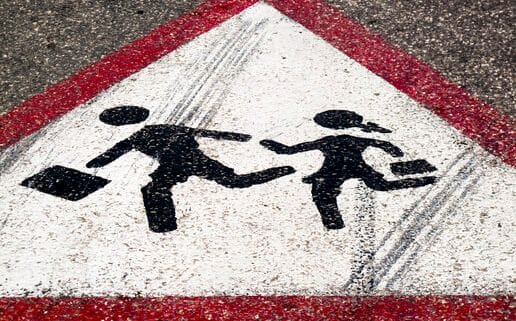 A local pedestrian was killed while crossing the street near U.S. Highway 90 in Tallahassee, Florida. 
Man crossing a highway is struck and killed by a driver
The Florida Highway Patrol responded to the area near West Tennessee Street on a Monday night around 9:30pm. The accident scene was close to Capital Circle Southwest, at the intersection of Junco Court and West Tennessee. 
The state police at the scene claim that the victim was not using a crosswalk and the vehicle struck him in an inside lane of U.S. 90. He was transported to Tallahassee Memorial Healthcare, where he died from his injuries a short time later. 
The victim was a 61 year old male who was a native of Tallahassee. The local police had dealt with another fatal crash involving a pedestrian on Springhill Road earlier that same day. The driver of the vehicle at fault was a 19 year old male, but police did not suspect any foul play and he was not under the influence of drugs or alcohol. He was not harmed during the collision.
The FHP has an agency policy to not release names or any other specific personal details about accident victims due to privacy laws. They planned to conduct a more thorough investigation of the crash scene. 
Pedestrian accidents
The roads in every American city are dangerous, and pedestrians are taking a serious risk every time they cross the street. Distracted drivers are responsible for thousands of accidents each year, and if they collide with a person on foot, the results can be disastrous. 
Traffic citations and lawsuits
When a driver is found to be at fault, they may receive citations from the police and be served with a civil lawsuit. An attorney for the victim will generally bring the civil case regardless of whether the police think the driver violated any traffic laws or not. In cases where a driver is cited for improper driving such as speeding or an illegal turn, this may be used as evidence of negligence in the related civil case, which is favorable to the plaintiff. 
Florida's negligence laws
Florida uses a system called pure comparative negligence, which allows fault to be divided among everyone involved to equal one hundred percent. In most cases, this means that it is almost always possible to sue, but each person's monetary award will be reduced proportionately to their level of fault. Because this can be difficult to calculate, especially when multiple vehicles are involved, it is important to discuss the specifics of your case with a licensed attorney before making any financial estimates. 
Speak with a personal injury law firm in your city
There are attorneys in Tallahassee who help victims of all kinds of accidents with their injuries. To get assistance, contact:
902 N. Duval St., Tallahassee, FL 32303
850-224-7758
smithvanture.com
https://eetp4u6ayku.exactdn.com/wp-content/uploads/sites/2/2020/05/photodune-2301260-street-sign-children-crossing-xs.jpg?strip=all&lossy=1&quality=80&webp=80&ssl=1
387
516
brian
https://usattorneys.com/wp-content/uploads/sites/2/2020/01/logo.svg
brian
2020-05-22 08:32:43
2020-05-22 08:32:43
Tallahassee pedestrian is hit and killed as he crossed Highway 90