Tampa, Florida, The Right Way to Define a Commercial Vehicle

Determining what type of vehicle was involved in an accident is essential as the rules for regular cars and trucks are significantly different. A truck accident lawyer should be contacted after an accident involving a large vehicle since the legalities that follow will often be very complex and difficult to navigate on one's own.
To understand the type of collision a person is in, to begin with, they need to know if the vehicle that hit them was a truck or a car. By definition, a commercial truck is any vehicle that is used to transport commercial goods and is used in freight cargo. Some common examples of this include tanker trucks, delivery trucks, big rigs, and similar large trucks. Accidents with these types of vehicles are so deadly because they can weigh 80,000 pounds and when one compares this to a regular vehicle, there is a difference of around 77,000 pounds. Naturally, when a collision occurs with such contrasting weights, then the occupant of the smaller vehicle is a lot more likely to suffer catastrophic damages, and it is not uncommon for them to even lose their life.
One of the first thoughts that often cross a person's mind is who will cover their medical expenses after they get into an accident. It is the responsibility of the party who is at fault to make sure they pay the damages to anyone who was hurt in the accident. The best way to collect evidence against the individuals who were at fault is by connecting with an experienced attorney and going forward with launching an investigation.
However, even though the opposing party is liable for paying the damages, it is not necessary that one's expenses will be covered instantly. Attorneys can help with this once again and try and make sure a person has their medical care secured so they do not have to wait and shoulder the financial burden on their own alone in the meantime.
What Claims Can be Made After an Accident in Tampa, Florida?
There are several claims that a person may make after the accident, but the accident claim made will depend on the details that lead up to their accident. For instance, a person may be able to claim that the truck driver was negligent because they were distracted while driving, or because they clearly violated a major traffic rule.
In other cases, they may be able to claim that it is the trucking company who is at fault because they did not ensure their driver was fit and qualified before hiring them, or they pressurized the driver into making around when they were clearly not in a state to do so.
Those involved in a truck accident should call a lawyer who specializes in these cases so they can get the legal help they need with their claim.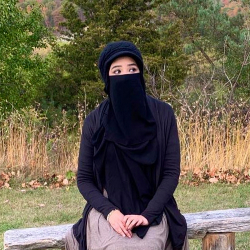 Latest posts by Maha Rehman
(see all)
https://usattorneys.com/wp-content/uploads/sites/2/2022/04/pexels-alex-surd-10963747-scaled.jpg
2560
1409
Maha Rehman
https://usattorneys.com/wp-content/uploads/sites/2/2020/01/logo.svg
Maha Rehman
2022-04-03 15:09:51
2022-04-03 15:09:51
Tampa, Florida, The Right Way to Define a Commercial Vehicle