Tennessee highway accident kills four people in their teens and twenties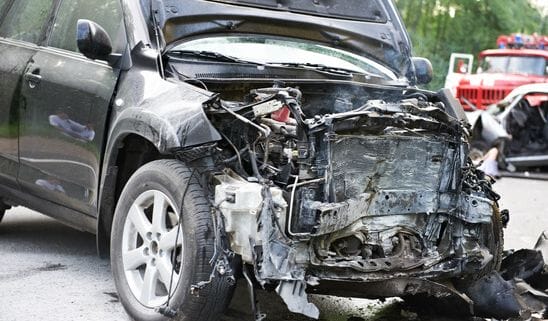 When highway collisions happen at a high rate of speed, this creates the very real possibility that drivers and passengers in the vehicles involved may be permanently injured or die. If this happens, a civil lawsuit is the best way for a victim and their family to try to get financial assistance. 
Local news reported on a fatal accident in Chester County, Tennessee took the lives of four young people. 
Four victims die while driving on a county highway
The weekend collision happened near the city of Henderson. The Tennessee Highway Patrol responded to the scene first. Based on their initial investigation, it seemed that a Nissan Altima was going northbound on Highway 200. At some point, this vehicle crossed the center median and went into the front of an Infiniti sedan going the opposite direction. 
Both drivers were killed from the head on impact, as well as two passengers who were riding in the Nissan vehicle. The victims included a 22 year old male and three girls, all aged between 16 and 17 years old. Law enforcement was planning to conduct a full investigation to confirm the cause of the accident and other important details.
Accidents that result in fatalities
Some accidents are severe enough that drivers and passengers will not survive. When this happens, the laws of Tennessee provide a wrongful death statute that allows certain family members of the victim to bring a civil case on their behalf. This kind of lawsuit is only available after a fatality, and it can be brought whether the person responsible is charged criminally or not. 
Wrongful death cases allow certain family members to receive payment from the person or business at fault for medical and hospital expenses, funeral services, and future lost income. To determine exactly who is eligible to bring this case in your family, or find out more about the possible value of the case, you should have a conversation with a personal injury attorney. 
Civil lawsuits in general
The purpose of most civil lawsuits is to restore the financial position of the victim before the incident happened. Because of this goal, the civil court system allows the plaintiff in the case to argue for a certain monetary amount to cover all of their losses, called damages. These damages are usually the sum of all property that was destroyed and medical treatment that was given to people affected by the accident. A civil lawyer can use documentation from all of these losses related to medical treatment and repairs to show how much the defendant should pay to the victim or their family. 
Get help from a local accident attorney
You can get professional help from an experienced lawyer who has been assisting clients throughout Tennessee for decades. To learn more, contact: 
The Law Office of George R. Fusner
7104 Peach Court, Brentwood TN 37027
615-251-0005
gfusnerlaw.com
https://eetp4u6ayku.exactdn.com/wp-content/uploads/sites/2/2020/05/photodune-4467760-car-crash-xs.jpg?strip=all&lossy=1&quality=80&webp=80&ssl=1
365
548
brian
https://usattorneys.com/wp-content/uploads/sites/2/2020/01/logo.svg
brian
2020-05-18 09:01:42
2020-05-18 09:01:42
Tennessee highway accident kills four people in their teens and twenties