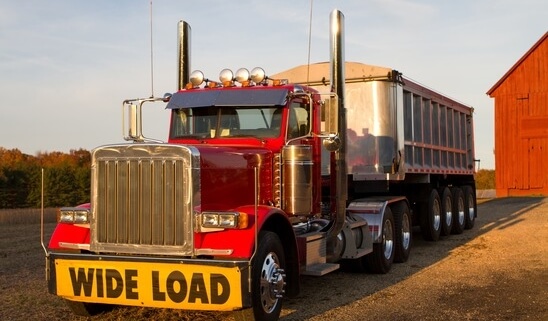 Accidents involving large vehicles have a much greater chance of resulting in death or serious injuries. When this happens, the services of personal injury attorneys are the best way to claim some kind of legal remedy. 
A serious accident on Interstate 40 in the west part of the state of Tennessee involving multiple trucks caused injuries and at least two deaths.
Two trucks set Interstate 40 on fire and multiple people are found dead
The crash happened near mile marker 93.8, right near the Law Road exit in the eastern part of Madison County. Two large tractor trailers collided on a Wednesday morning. 
The local county fire chief told media sources that smoke and fire from the accident could be seen from miles away. Photos of the scene showed large flames that engulfed most of the highway. Traffic was backed up for several miles and normal patterns did not resume until later that day. Firefighters had to totally stop all movement in the area as they battled the blaze for quite some time. 
The news report showed the aftermath of the truck crash. A twisted and burned frame was all that remained from one of the semi trucks involved. Other pieces of large debris were removed from the area by emergency vehicles. Multiple people who were interviewed by the local news reported sitting in the area and watching the fire for anywhere from thirty minutes to two hours while they waited in their vehicles. The Tennessee Highway Patrol claims that they had closed off the area for about two hours before it was reopened. 
Investigators released a statement that multiple fatalities were reported and at least one other person was sent to the hospital to be treated for injuries. No specific information about the deaths was given. While no specific cause of the accident was released, one witness claims that she saw a large 18 wheeler truck carrying fruit overturn, then collide with vehicles nearby. 
The victims' families were notified, and law enforcement was still in the process of conducting their accident investigation to gather more information regarding the immediate cause of the crash. 
Wrongful death cases and fatal accidents
Fatal accidents allow family members who were related to the victim to file a case on their behalf. Tennessee has a wrongful death statute like every other state. This law outlines the details regarding who can bring a lawsuit and other rules related to damages and the time limit to file. It is very similar to a standard negligence lawsuit, but damages for expenses like funeral and burial services are also available. 
As a general rule this claim must be filed within a year or two after the accident, which means it is best to contact a lawyer shortly afterward. 
Speaking with personal injury lawyers
Accident attorneys who focus on this area of the law can go over the specifics of your case during an initial consultation. This is important because there is no general advice that can predict the exact value of a lawsuit or the outcome of a trial. 
Learn more about how to file a lawsuit after a serious accident
There are local attorneys who handle motor vehicle collision cases throughout Tennessee. The Law Office of George R. Fusner is available for all of your personal injury needs.  
https://usattorneys.com/wp-content/uploads/sites/2/2020/02/photodune-2069715-tractor-trailor-xs.jpg
365
548
brian
https://usattorneys.com/wp-content/uploads/sites/2/2020/01/logo.svg
brian
2020-02-21 13:25:47
2020-04-18 18:42:18
Tennessee truck crash caused a large fire and at least two people were killed