Texas sues Biden administration over migrant parole program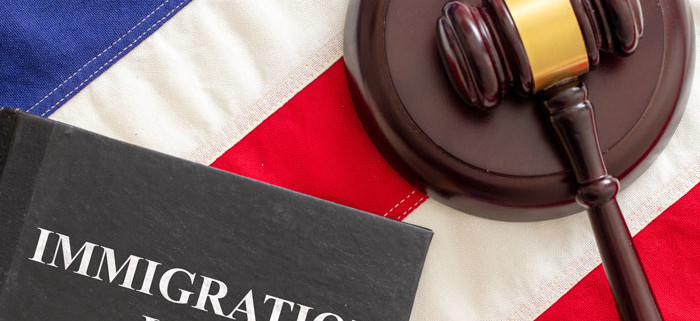 San Antonio, TX – Texas and 19 other states sued the Biden administration on Tuesday, in an effort to block a new program that would allow up to 30,000 would-be asylum-seekers from Cuba, Haiti, Venezuela, and Nicaragua to enter the United States each month.
The lawsuit centers on the administration's use of parole under immigration law to grant entry to migrants, who otherwise would likely not qualify for entry visas.
"​​The Department of Homeland Security (DHS or Department), under the false pretense of preventing aliens from unlawfully crossing the border between the ports of entry, has effectively created a new visa program—without the formalities of legislation from Congress—by announcing that it will permit up to 360,000 aliens annually from Cuba, Haiti, Nicaragua, and Venezuela to be 'paroled' into the United States for two years or longer and with eligibility for employment authorization," reads the lawsuit.
Biden announced the administration's parole program earlier in January, ahead of a trip to the southern border and then to Mexico City for talks with his Mexican counterpart. To reduce the inevitable blowback, Biden announced at the same time a plan to expel to Mexico an equal number of migrants from those four countries apprehended at the border.
How does the parole program work?
According to the administration, migrants from Haiti, Cuba, Venezuela, and Nicaragua must use a dedicated app to apply for asylum in the US while still in their countries of origin. Prospective immigrants were encouraged to download an app called 'CBPOne' and make an appointment outside the country before showing up at a U.S. port of entry, including airports.
Biden gave assurances all immigrants will undergo background checks. If they are paroled into the US, once they arrive at the border, they will have to use the same app at their point of entry to prove that they are allowed to enter US territory.
Biden also promised the new immigrants will be granted work authorizations valid for two years.
Migrants can also use the US parole program to have someone inside of the country sponsor them. If you have a family member or friend who is a legal permanent resident or American citizen, contact an experienced San Antonio immigration lawyer to help you with your application.
How much does it cost to sponsor an immigrant?
According to the law, to sponsor a foreign-born relative, you must have an annual income that is at least 125% of the Federal Poverty Guidelines. The minimum annual income required to sponsor a spouse or family member for a Green Card is $22,887 if you live in any state of the continental US. 
This doesn't refer only to the money you earn, but also to how large your family is. If you're considering this but worry you don't qualify, you need to consult with a knowledgeable Texas immigration lawyer as soon as possible. They will explain what types of income can be included so you meet the requirement. They can assist you in filing Form I-864, also known as the Affidavit of Support. This is a document under which you assume financial responsibility for the arriving alien so that they won't become a burden to state or federal authorities
If you're planning to come to Texas or are already here and want to put your papers in order, get in touch with a knowledgeable lawyer at the Law Office of J. Joseph Cohen in San Antonio and let them help you.  
Contact info:
206 East Locust Street
San Antonio, TX 78212
Phone: (210) 769-3273
Latest posts by jacqueline
(see all)
https://usattorneys.com/wp-content/uploads/sites/2/2021/05/judge-gavel-and-immigration-law-book-on-united.jpg
643
700
jacqueline
https://usattorneys.com/wp-content/uploads/sites/2/2020/01/logo.svg
jacqueline
2023-01-27 14:11:01
2023-01-27 14:12:27
Texas sues Biden administration over migrant parole program