The cost of silencing police misconduct victims in Denver – $13,259,870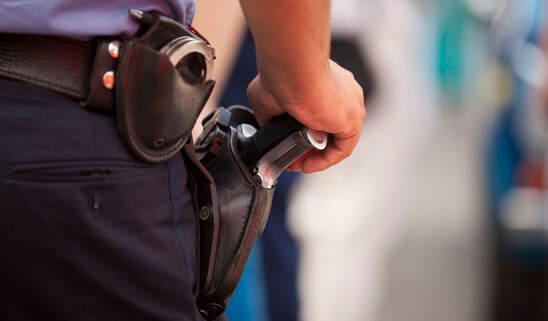 Denver, CO – Over the past 10 years, the 11 most populous cities in Northern Colorado paid over $50 million to convince victims of police misconduct to drop their claims. According to a recent report, there were over 200 claims against the police involving allegations of wrongful death, excessive use of force, false arrest, intimidation, harassment, and other constitutional rights violations. 
In Denver, there were dozens of claims between 2011 and 2021. The plaintiffs were convinced to drop charges with cash payouts totaling $13,259,870. The money did not come from the local police budget, but from the department's risk insurance policy and the county's general budget, basically taxpayers' money. In 2021, for instance, $1,200,000 was spent by the city of Denver to cover up the misconduct allegations against the local police.
In Aurora, the settlements totaled over $22 million, including the $15 million paid to the family of Black massage therapist Elijah McClain who died after a violent police encounter in 2019.
Such settlements allow police departments to avoid the public spectacle of trials where damning evidence may be presented. The money comes with a lot of strings attached. In most cases, the settlements included confidentiality agreements detailing what, if anything, the victims were allowed to say publicly about the case. In certain cases, the settlements had non-disparagement clauses that prevented victims from making any sort of remarks that could be viewed as negative about the police.
How to report police misconduct in Denver
Social activists argue that cash payouts do nothing to change police mentality and the pattern of violence. They do however provide some form of relief to the victims of police misconduct or their families. 
If you were recently a victim of police misconduct, you have the right to file a complaint with the department the officers work for. You can file a complaint for racial profiling, excessive force, false arrest, unlawful detention, or malicious prosecution.
If the officers involved in your case committed a crime (sexual assault, unjustified shooting, perjury, tampering with evidence, etc) you can file a claim against them.
Your complaint will make the object of an internal investigation and, if they are found guilty, the officers may face disciplinary actions, from a simple reprimand to termination of their employment contract.
Unfortunately, such complaints are rarely ruled in favor of the civilians. In many cases, you will have to get yourself an experienced Denver police misconduct lawyer and file a civil rights lawsuit and seek damages.
If the victim of police misconduct is facing criminal charges, such a lawsuit could help them have illegally-obtained evidence suppressed. Your lawyers will advise you to take this kind of action if the evidence in your trial was obtained by
an unlawful search and seizure,

malicious prosecution

entrapment

a coerced confession.
If vital evidence is suppressed, your case may be dismissed. 
If you were recently a victim of any type of police misconduct in Denver, you should contact an experienced civil rights lawyer at the Bryan&Terrill law firm to see how to proceed with your case.
Contact info:
Bryan & Terrill
333 W. Hampden Ave., #420B
Englewood, CO 80110
(720) 923-2333
Latest posts by jacqueline
(see all)
https://usattorneys.com/wp-content/uploads/sites/2/2021/07/photodune-4968064-police-officer-xs-1.jpg
365
548
jacqueline
https://usattorneys.com/wp-content/uploads/sites/2/2020/01/logo.svg
jacqueline
2022-04-20 10:18:29
2022-04-20 10:18:29
The cost of silencing police misconduct victims in Denver – $13,259,870