The Dangers of Running a Fraudulent Non-Profit in Mississippi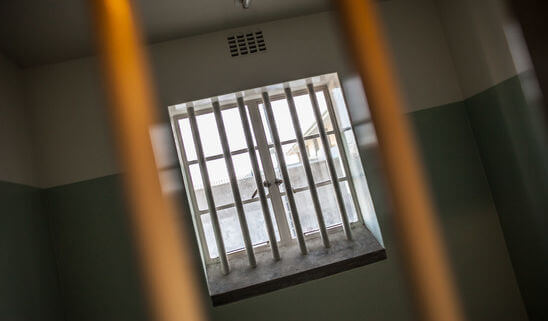 Non-profits are supposed to be altruistic organizations that exist only to serve the greater good. Unfortunately, this is not always the case. Across the entire world, many non-profits are little more than cheap veils for more nefarious, self-serving goals. Some of the biggest celebrities and world leaders hide their income and evade taxes with non-profits. But what happens if you start running a fraudulent non-profit in Mississippi?
If you are facing charges such as embezzlement or wire fraud as a result of running your non-profit, you should get in touch with a qualified, experienced criminal defense attorney in Mississippi as soon as possible. These legal professionals can help you fight for your rights in an effective manner, and they can ensure that you do not face excessively harsh penalties.
How the Wealthy Use Charities to Evade Taxes
Unfortunately, the legal system can seem a little inconsistent when it comes to using charities in a fraudulent manner for monetary gain. For example, donor-advised funds allow the wealthy to give assets to charitable organizations on paper without actually relinquishing control of the fund. In some cases, charities can wait indefinitely for the funds, as there is no real obligation for the donor to ever pay out the funds that they promised. However, these wealthy individuals enjoy immediate and immense tax benefits for engaging in this type of scheme.
What Happens When You Commit Non-Profit Fraud?
But what happens when an average person in Mississippi commits fraud using a non-profit as cover? On November 29th, it was reported that a woman had been sentenced to 2 years in prison after she had been caught using a non-profit to embezzle and convert government funds for her own personal use. She was the director of an organization called Safe Haven Development, which received money from the Department of Agriculture to provide meals for children and adults from 2011 and 2015.
However, this woman was eventually caught using the government funds for retail store purchases, hotels, restaurants, and other personal expenses. This included a $10,000 party for the employees of the organization, which took place in a large ballroom and featured catered food with an open bar. As a result, FBI New Orleans Special Agent Douglas A. Williams, Jr. stated that "Individuals like Ms. Teressia Garner who brazenly steal from children in need will be held accountable."
Enlist the Help of a Qualified Attorney Today
If you're facing charges as a result of an allegedly fraudulent non-profit organization in Mississippi, get in touch with Ballard Law, PLLC at your earliest convenience. With our help, you can strive to mitigate any potential consequences you might be facing. Although these charges are serious, there's no reason why you should face an unnecessarily harsh sentence as a result of your actions. Book your consultation today, and we can help you strive for a positive legal outcome in an effective, confident manner.
Ballard Law, PLLC
108 S President St.
Jackson, MS 39201
(769) 572-5111
Latest posts by efigueira
(see all)
https://usattorneys.com/wp-content/uploads/sites/2/2021/12/photodune-3451594-jail-cell-xs.jpg
365
548
efigueira
https://usattorneys.com/wp-content/uploads/sites/2/2020/01/logo.svg
efigueira
2021-12-02 12:15:54
2021-12-02 12:15:54
The Dangers of Running a Fraudulent Non-Profit in Mississippi