The Nursing Home Reform Act protects South Carolina nursing home residents.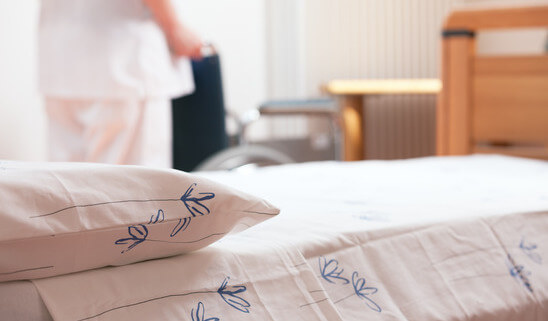 South Carolina – March 23, 2022
Resident rights.
The Nursing Home Reform Act under Title IV of the Omnibus Budget Reconciliation Act of 1987 outlines residential rights to protect the over one million elder Americans living in nursing homes and long-term care facilities. A nursing home facility can be held liable for any personal injury, or neglect that causes harm, exacerbates health conditions, or results in an untimely death of a resident. Legal action may be taken against a nursing home based on acts of negligence that cause, or exacerbate existing health conditions, or place residents in danger.
Screen for service violations.
Potential residents and families should meticulously investigate considered nursing home facilities for clues that might reveal violations of a resident's bill of rights  in accordance with The Nursing Home Reform Act under Title IV of the Omnibus Budget Reconciliation Act of 1987.  Considerations should be made toward services that should be reflected under the law:
Proper hygiene and presentation of residents with cheerful attitudes.
Nursing home interior and surrounding exterior are maintained.
The environment is free from filth and germs. Lighting and noise are calm and agreeable.
Staff provide caring, polite, and respectful interaction, and identification through name tags so residents can develop a comfort level.
Home-like atmosphere for resident is maintained.
Meals are nutritious, served fresh and offered frequently.
Facility is outfitted with adequate safety equipment in resident rooms (handrails, call lights, nonskid surfaces, smoke detectors, sprinklers).
Meaningful activities are provided to residents who wish to participate
Observe nursing home for abuse.
Centers of Medicare and Medicaid Services.
The Centers for Medicare and Medicaid Services (CMS) is charged with developing and enforcing safety and quality standards across the nation, and may be helpful in this necessary screening process, regarding concerns surrounding placement of a nursing home resident.  They are two big provider payors for elder care and have restrictions on payment when compliance is not met. Nursing homes that have been certified must take measures to stay in compliance with the guiding federal and state laws for residents. The joint agencies provide website information where families and individuals can compare nursing homes nationally, and within the state.  Residents and loved ones who have witnessed or suspect nursing home abuse or neglect should contact a nursing home attorney in South Carolina and share their concerns.  
Standard of care.
Nursing home facilities and administration can be held liable for any personal injury or neglect causing harm to a resident or patient in their care.  Continuity of care is a precept of nursing home treatment. This negligence may have occurred by their part through:
 negligent hiring,
 understaffing,
breach of regulatory obligations to guidelines,
 insufficient employee training, or
errors in treatment or medication dispensing.
Talk to a nursing home abuse attorney about the vicarious liability when a loved one in a South Carolina nursing home has harms or neglect as responsibility may be fall back onto the facility to recover damages.
Statute of limitations.
The statute of limitations for personal injury, or  wrongful death claims in South Carolina  is three years from the date of the occurrence. Between the decrease in occupancy and the changes to staffing, residents and loved ones should be review the nursing home resident bill of rights and watch for signs of abuse, or negligence.
Hire a lawyer.
When services are not provided in accordance with the nursing home bill of rights, or sub-standard care results in harm to a resident, or outright abuse occurs, a family may wonder — "Where do I find attorneys near me for guidance?"  Consultation with an experienced attorney at the McDougall Law Offices should be the next action to seek guidance for remedies to the individual situation.
McDougall Law Firm, LLC
115 Lady's Island Commons
Beaufort, SC 29907
Phone: 843.379.7000
Sources.
https://usattorneys.com/wp-content/uploads/sites/2/2021/07/photodune-7028975-nursing-home-xs.jpg
365
548
nora
https://usattorneys.com/wp-content/uploads/sites/2/2020/01/logo.svg
nora
2022-03-25 09:05:21
2022-03-25 09:19:54
The Nursing Home Reform Act protects South Carolina nursing home residents.