These are some ways that business attorneys help the local community in Tallahassee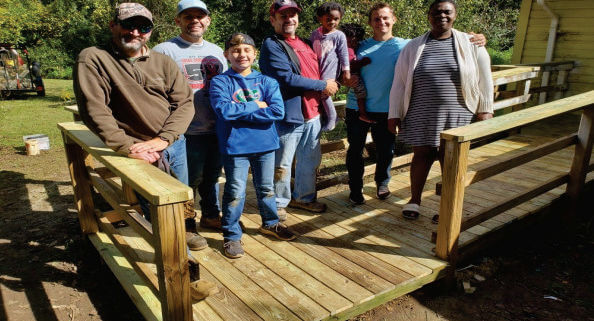 Tallahassee, FL – Running a business can be difficult work for a number of reasons. Aside from providing a useful product or service and remaining profitable, businesses also have to navigate an entire system of rules that can affect their finances and other aspects of the company. Business lawyers can be involved in the process of advising companies related to handling these issues, and they are also involved in either filing lawsuits or defending companies who have been sued. Issues with managing employees are also a constant potential source of dispute, and companies need to be careful that they are not violating any labor protections provided at the local, state, and federal levels. 
Business attorneys in Tallahassee
Businesses have to deal with a number of important regulations to stay in compliance with the law. For these reasons, many businesses will find that they need legal advice to properly handle their relationships with their workers and other matters. This can include everything from employment contracts that govern the terms of the relationship and outline job duties, following wage laws and paying workers properly, and following guidelines related to protecting workers from sexual harassment and other forms of discrimination. Ultimately, compliance with such laws and regulations will help both the employer and their employees have a better experience and avoid problems. It is also in the company's financial interest to obtain legal advice as needed to avoid lawsuits and various kinds of sanctions by government agencies.  
Charitable acts by business lawyers
Successful legal professionals can do more than just represent clients. Some members of the local legal community in Tallahassee have attempted to help others and provide various services to people in need. In November of 2021, Erik R. Fenniman Chartered had worked with volunteers to help a local family. Their project included providing supplies, tools, and other forms of support to a family that needed a deck built on their property. The completed structure made a big difference. The firm was quoted as saying such work is an extension of their philosophy that customer needs are paramount and it is important to find a purpose outside of oneself.  
About Erik Fenniman
In his almost twenty years of legal experience, Erik Fenniman has worked with the Department of Transportation in several different roles until 2018. He now focuses primarily on business law matters and various types of civil litigation in private practice. His firm is available to assist those who need help in these areas. 
More information about finding the right lawyer
USAttorneys.com is a directory that contains listings of lawyers throughout the United States. They can be contacted directly at 800-672-3103 to answer questions about finding the right kind of legal representation.
ERIK R. FENNIMAN CHARTERED WORKS TO HELP FAMILY IN NEED TO INSTALL A NEW RAMP.
Erik R. Fenniman Chartered worked with area volunteers to donate supplies, tools and most importantly their time to produce a new, sturdy fully functioning deck for a family in need.
By donating tools, funding and volunteers, the Firm has been actively supporting and helping families in need. Convinced by its mission of "Customer Service comes first," Erik R. Fenniman always focuses on helping others. "It's a purpose beyond ourselves" that drives people to be the best they can be.
About Erik R. Fenniman Chartered
In 2003, Erik Fenniman started practicing law in Florida. Most of his career was serving his clients at the Florida Department of Transportation. In 2020, he left the Department and has been working to help clients in North Florida with their legal needs. He looks forward to giving his clients the attention and customer service they deserve.
Today, Erik enjoys providing quality legal services, donating his time and working hard to help the caregivers, and those doing the hard work to make the world a better place.
Firm contact info:
Erik Fenniman
2065 Thomasville Road, Tallahassee, FL 32312
850-528-9542
https://usattorneys.com/lawyer/erik-fenniman/
https://usattorneys.com/wp-content/uploads/sites/2/2022/05/Erik-R-Fenniman-Chartered-press-release.pdf.jpg
355
594
brian
https://usattorneys.com/wp-content/uploads/sites/2/2020/01/logo.svg
brian
2022-04-30 11:31:08
2022-05-04 11:56:40
These are some ways that business attorneys help the local community in Tallahassee