These issues determine whether a car accident lawsuit is necessary in Donaldsonville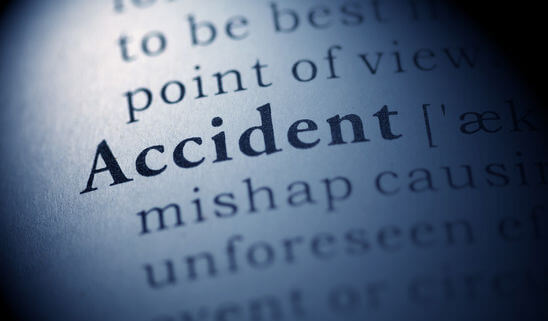 Donaldsonville, LA – Drivers who have been involved in a crash may need various kinds of help. Lawyers are available to file civil lawsuits on behalf of victims who need assistance with the process to receive compensation, especially if an insurance claim was denied or a low settlement amount was offered. Not all drivers will want to invest in legal assistance though, and it is best for anyone considering this kind of action to get advice that is relevant to their situation. There are a few different reasons why a person may want to follow through with an accident lawsuit.
The severity of the accident
In situations where a car accident involved only property damage or had very minimal effects on the drivers involved and their vehicles, not much action may need to be taken other than notifying the insurance companies. They may offer a small amount for vehicle repairs, and the accident can be resolved in this manner. This is actually how a majority of accident cases are resolved, as crashes with severe injuries are less common.   
However, there are situations where a person needs medical treatment, and they may incur additional costs related to healthcare and lost wages at a later time. In these situations, it is definitely worth the time investment to speak with a lawyer and determine if a lawsuit would be beneficial. 
The driver's level of fault
People who were not at fault for the accident will usually be the one to attempt to sue the other drivers. This analysis is not always clear, especially considering Louisiana's comparative negligence laws allow fault to be divided between multiple parties. Fault can only be determined by things like accident investigations and the testimony of people who witnessed the crash. This is another area where legal advice is helpful, as fault and negligence are not always obvious when trying to receive compensation. 
Settlement considerations
Almost all accident cases end with a settlement rather than a trial. This is because negotiations are less risky and expensive than going through an entire trial in court. The victim's attorney should be able to provide advice regarding whether it is realistic to expect a settlement based on the accident, along with what range of amounts are possible. Those who want to take legal action should also be aware that the lawsuit along with settlement negotiations can take anywhere from a few months to a couple of years.
Louisiana accident attorneys
Miller, Hampton, and Hilgendorf is a law firm that helps people with issues related to motor vehicle accidents in the Donaldsonville area. Their attorneys are available to meet with anyone who needs more information during an initial consultation.
Firm contact info:
Miller, Hampton, and Hilgendorf
3960 Government St., Baton Rouge, LA 70806
225-343-2205
www.mlhlaw.com
https://usattorneys.com/wp-content/uploads/sites/2/2021/09/photodune-5759573-accident-xs.jpg
365
548
brian
https://usattorneys.com/wp-content/uploads/sites/2/2020/01/logo.svg
brian
2022-03-03 10:12:48
2022-03-03 10:12:49
These issues determine whether a car accident lawsuit is necessary in Donaldsonville