This is when it is beneficial to bring a personal injury lawsuit in Baker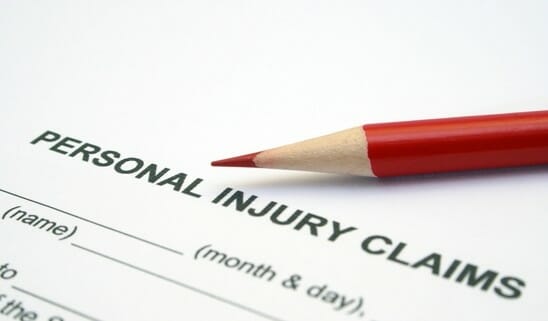 Baker, LA – Personal injury lawsuits are meant to help a person who has been hurt receive money to assist with their costs. This can be helpful in a number of situations. The main deciding factors are related to the seriousness of the injuries and costs associated with treating them, as well as whether the insurance process will help the victim enough. Before making any serious decisions about whether legal action is necessary or not, it is important for anyone who was injured to meet with a local attorney. They can provide more specific advice that will apply to the victim's personal situation.  
When there are severe injuries
Someone who is seriously or permanently hurt is much more likely to need very large amounts of compensation. There will be initial treatment in an emergency room, then later on things like disability costs and long term medical treatment for injuries can be extremely expensive. One of the main benefits of a personal injury case is that projected future costs for these treatments can be added to the victim's damages as well. In some injury lawsuits where the victim was young or had high earning potential, these future costs can become the largest part of damages.
If insurance is not applicable
People who have a relevant insurance policy may be able to receive a sufficient amount of money by simply filing a claim and receiving an insurance settlement. However, claims get denied, a policy may not apply to the specific type of accident, or the insurance company may only be willing to offer a very small amount. The insurance process can be complex, and it is not always easy to predict how the provider will handle any particular claim. If no insurance money is available, it may be necessary for the victim to try to sue the person or business responsible directly to receive compensation. 
After receiving legal advice
Most personal injury firms will speak with an accident victim about the process to bring a lawsuit without any upfront costs. This is a crucial part of the process to decide whether to take formal action through a lawsuit, as the attorney can use their experience to make a recommendation that is based on the victim's specific needs and losses. Even people who are concerned about affording legal services can make a contingent fee arrangement, where the firm is only paid out of money won on the client's behalf. 
Injury attorneys in Louisiana
Miller, Hampton, and Hilgendorf is a firm that helps people with their accident lawsuits in Baker and other cities in Louisiana. Attorneys are available to meet with potential clients during an initial consultation to explain the process to receive compensation. 
Firm contact info:
Miller, Hampton, and Hilgendorf
3960 Government St., Baton Rouge, LA 70806
225-343-2205
www.mlhlaw.com
https://usattorneys.com/wp-content/uploads/sites/2/2021/06/photodune-1865919-personal-injury-claim-xs-1.jpg
365
548
brian
https://usattorneys.com/wp-content/uploads/sites/2/2020/01/logo.svg
brian
2022-02-24 10:00:30
2022-02-24 10:00:30
This is when it is beneficial to bring a personal injury lawsuit in Baker