Three times an Orlando business owner should absolutely call a business lawyer.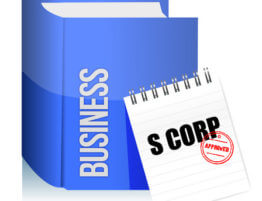 Florida – July 29, 2022
Business owners have a sense of how to manage their business since they developed the concept and work the day-to-day mechanisms toward its mission.  Sometimes a client or customer will become dissatisfied with a deliverable component of the business or an agreement they have with its principals.  They may take legal action to seek an unfair result as the business entity performed its obligation given the nature of the business, but it is often better to settle a pending legal action with an angry customer than to fight it out in court as negative community perception can hurt a business. If a dispute involves breach of a detailed contract that another party is claiming was not honored, Florida business owners should contact a business lawyer when:
At any point a business owner feels a legal issue may be better addressed by a skilled experienced lawyer who can lay out pathways to avoid negative disputes and legal actions against an Orlando business entity.
They receive notification that they are going to be sued or a notice of an impending lawsuit against the business.  Failure to respond in a timely manner can result in a negative judgment against an owner, and their business.
Prior to making significant business decisions that impact the overall future success of its mission and longevity in a specific market. Changing a corporate structure is a big move regarding distinct types of tax liability and the ability to move from a privately owned business to a publicly owned one.  Experienced business lawyers will oversee changes, review updated documents, and make sure a business remains in compliance with Federal and Florida State regulations and administrative rules.
An experienced business law attorney can assist individuals as they expand a business keeping them abreast of any fluid legal issues in their industry.
 Hire a business law attorney.
Business owners should seek the assistance of an experienced business attorney when increasing staff, expanding their business, thinking of changing their corporate structure, to address pending litigation and with any questions that are causing them to feel ill at ease with their place in the industry. Attorneys at Legal Counsel, P.A. will answer pointed legal questions and review necessary documents to determine if a business is following Florida  and Federal laws and regulations.
.
Legal Counsel, P.A.
189 S. Orange Ave., Ste. 1800
Orlando, Florida  32801
Phone: 407-982-4321
Sources.
https://usattorneys.com/wp-content/uploads/sites/2/2021/07/photodune-3944074-approved-stamp-on-a-s-corporation-legal-document-xs-262x201-1.jpg
201
262
nora
https://usattorneys.com/wp-content/uploads/sites/2/2020/01/logo.svg
nora
2022-07-29 13:30:06
2022-07-29 13:37:07
Three times an Orlando business owner should absolutely call a business lawyer.