Tips for Staying Safe During the Holiday Season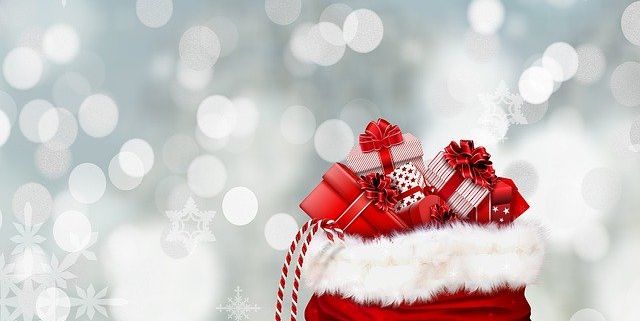 The holiday times are fun and festive but are also a time when accidents happen more frequently. Each year, Fort Walton Beach, FL accident lawyers see a spike in motor vehicle accidents, particularly around Thanksgiving, Christmas, and New Year's Eve. Many of the car crashes that occur involve alcohol or distractions.
Whether you plan on traveling locally or long-distance this holiday season, you need to be sure you're implementing all the necessary safety measures to keep it accident-free. Below you'll find a few suggestions provided on behalf of the Centers for Disease Control and Prevention (CDC) on what you can be doing to reduce your chances of engaging in a car crash this holiday season.
Avoid driving while intoxicated.
In 2019, more than 10,100 alcohol-related accidents occurred in the U.S., according to the CDC, many of which happened around the end of the year holidays. While many choose to drive drunk or drugged because they believe their normal faculties aren't impaired, it's their poor judgment that gets them into that situation.
Alcohol and drugs aren't only known for reducing a person's reaction time but also altering their judgment, making them less capable of reacting to a situation.
Driving distracted.
Although we encourage you to never operate a vehicle after having had an alcoholic beverage, we can't account for other drivers. Because people tend to drive drunk more around the holidays than they do any other time of year, you need to be watching out for them.
To do this effectively, you'll need to avoid engaging in anything that could deter your attention away from the road. Texting, talking on the phone, or engaging in conversation with your passengers are all examples of the types of behavior you'll want to avoid.
Check weather conditions before traveling.
Inclement weather is known for making a person's travels more strenuous and riskier. With the weather fluctuating around the end-of-the-year holidays, you'll want to be sure there will be clear skies and dry roads for you to travel on if you're planning for a long-distance drive alone or with family.
What should I do if I'm involved in an accident while out of state?
Many individuals use the holidays as an excuse to travel out of state to see friends and/or family. If you engage in an out-of-state accident, your insurance should help cover the accident-related expenses you incur, depending on the types of coverage you purchased.
You'll want to remember that each state does have its own insurance laws and therefore, the state in which the accident occurred are those that will apply. If you engaged in an out-of-state accident and run into trouble recovering compensation for medical expenses, lost wages, etc., the Fort Walton Beach, FL accident lawyers at Browning Law Firm can assist you with getting the issue resolved.
Browning Law Firm can be reached at:
418 Racetrack Rd. NE, Ste B
Fort Walton Beach, FL 32547
Phone: 850-344-1736
Website: www.browninglawfirm.com
https://usattorneys.com/wp-content/uploads/sites/2/2021/11/christmas-g50bc32cfb_640.jpg
639
640
jennifer
https://usattorneys.com/wp-content/uploads/sites/2/2020/01/logo.svg
jennifer
2021-11-21 22:17:30
2021-11-21 22:17:31
Tips for Staying Safe During the Holiday Season