Top Tips for Doing Business Legally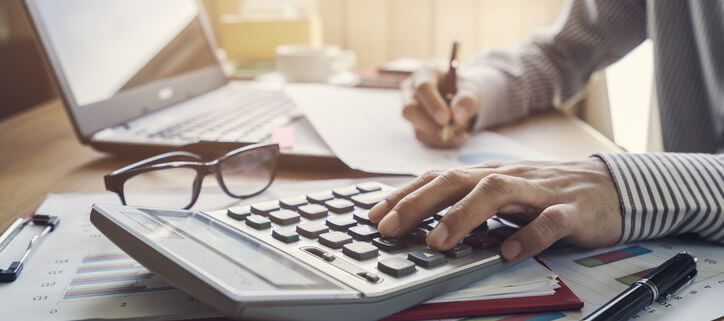 By now, everyone should know how common opening a small business is. There are thousands of small businesses, but not everyone sees success. In fact, you'd be surprised to know how many of these companies fail because they didn't follow the right procedures. Opening a business may be easier than it used to be, however, you still need to fulfill the proper legal requirements. In this post, we'll be providing you with a few tips for doing business legally.
Start by Choosing a Structure
One of the first legal steps you'll be taking as a small business is choosing a structure. In other words, you're going to be determining what type of entity your business will be. A structure is how a company handles legal matters and files its taxes. Owners have four choices: sole proprietorship, partnership, corporation, and limited liability company (LLC). Sole proprietorships are where you own the business in its entirety. You are responsible for everything that occurs within it including having your personal assets at risk.
Partnerships are the same as sole proprietorships, except they're owned by more than one person. Corporations are a little trickier as there are multiple types to choose from. But the general premise of them is that they become a separate entity, which is handled by the government itself. Limited liability companies are a combination of the best features the other three structures have. You have the ownership of a sole proprietorship, you can own the business with multiple people like a partnership, and you have the protection of a corporation. This is why LLCs are considered to be the best beginner option.
You Have to Register Your Fleet
Many businesses need to make use of a fleet to provide their services and deliver their merchandise. Getting a fleet is one of the hardest things you can do as a business because of the sheer cost. The vehicles make up the majority of the bill, but there are additional expenses you must pay as well. You might be wondering what this has to do with legal compliance. It's mandated by the government that every fleet has the proper equipment and technology installed before it can be put to use. Electronic logging devices and GPS tracking systems are prime examples. 
Another way to ensure you're complying with the law is to know the hours of service rules. Navigating the rules can be very challenging for new business owners as you have to take sleeper berth rules and rest breaks into account. Fleet insurance is another matter that you need. It's almost the same as the car insurance you'd purchase for a personal vehicle. The only real difference is that you can put in as many vehicles as you want on a single policy rather than purchase separate policies for each.
Obtain the Proper Licensing and Permits
Your fleet insurance will force you to recognize what factors can lead to accidents, so you know how to protect yourself, licensing and permits will do a little of the same. Each business is different, so not everyone is going to need the same licensing. Not to mention, every state has its own unique rules and regulations regarding them. But some mandatory permits and licensing that all businesses have to get are a business license, health-related permits, and building permits. If you own a restaurant and you want to sell alcoholic beverages, you must have a liquor license. It's important for you to do your research before anything else, so you can have a general idea of what you're going to need to open your doors.
Get Your EIN
EIN is the acronym for employer identification number, and you're going to need this if you plan on hiring new employees as well as opening a corporate bank account. Keep in mind, however, sole proprietorships and single-owned LLCs are exempt from acquiring an EIN. Think of this number as a second social security number. You can easily get one from the Internal Revenue Service for free. You'll have to fill out an application, which should only take a few minutes to complete. Once it's finished, you'll have to wait for approval from the IRS.
https://usattorneys.com/wp-content/uploads/sites/2/2021/12/iStock-862152778.jpg
483
724
Justin
https://usattorneys.com/wp-content/uploads/sites/2/2020/01/logo.svg
Justin
2022-09-06 11:49:51
2022-09-06 11:49:51
Top Tips for Doing Business Legally