Truckers need to be mindful of these regulations to avoid accidents in Burnside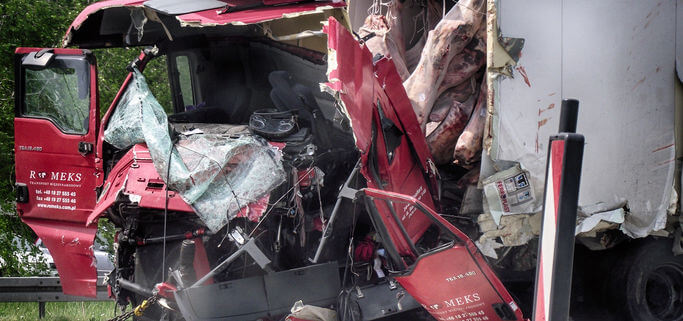 Burnside, LA – Trucking is a profession that is subject to significant amounts of regulation due to the dangers of possible fatalities or serious injuries. The government attempts to control everything from the dimensions of the vehicles, the qualifications of the driver, and how long truckers can work each day. Violations of these rules can result in fines, a mandatory out of service period for the vehicle, or lawsuits if there is an accident. People who have been harmed in a trucking accident should contact their insurance company and meet with a local lawyer to get more specific advice. 
Proper credentials
All commercial vehicle drivers should be sure that they have their valid CDL, and that it matches the class of vehicle they are driving before getting on the road. Improper or inadequate training can result in mistakes if the driver does not have the relevant qualifications for the specific vehicle that they are using. Things like medical fitness of the driver are also checked during the credentialing process to ensure that sudden health issues will not create road hazards.  
Hours of service
Commercial drivers' hours are limited by federal and state regulations. This includes limits on total driving hours each day and week, mandatory rest periods, and even limits on non-driving work that can be performed in a single day. Enforcement of these rules can be performed by weigh stations or state police who patrol highways in Louisiana and other states. They may ask to see the driver's logs to ensure compliance with limits on driving hours.   
Weight and cargo limits
A truck that is too heavy or has improperly loaded cargo can quickly become a disaster. This is because the driver will have trouble applying the brakes properly or making turns if there are issues with unbalanced cargo or excessive weight. These kinds of problems are often the cause of a truck flipping on its side and blocking a highway or other road. If there are hazardous materials present when this kind of collision happens, the result can be disastrous. 
Laws about driving under the influence
While it is illegal for anyone to drive a motor vehicle while under the influence of drugs or alcohol, the trucking industry has documented problems with impaired drivers causing accidents. If an accident is caused by an intoxicated truck driver, there will be little chance of defending against accusations of negligence during a civil lawsuit. 
More information from truck accident attorneys in Louisiana
People who have been injured in a truck crash have the right to seek compensation through a civil lawsuit. Miller, Hampton, and Hilgendorf is a firm that provides advice and guidance during accident lawsuits. 
Firm contact info:
Miller, Hampton, and Hilgendorf
3960 Government St., Baton Rouge, LA 70806
225-343-2205
www.mlhlaw.com
https://usattorneys.com/wp-content/uploads/sites/2/2021/12/iStock-922922988-1.jpg
512
683
brian
https://usattorneys.com/wp-content/uploads/sites/2/2020/01/logo.svg
brian
2022-03-01 12:33:11
2022-03-01 12:33:11
Truckers need to be mindful of these regulations to avoid accidents in Burnside