U.S. oil demands may spark increased dangerous work for Texas oil field employees.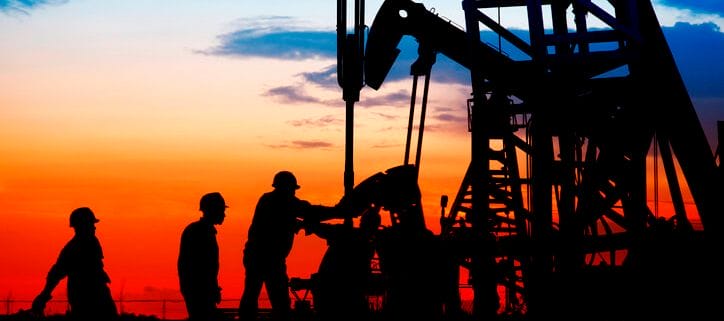 Texas – March 14, 2022
Calls for increased U.S. oil production have support from lawmakers in Texas after the U.S. latest step in a worldwide effort to punish Russia for its unprovoked invasion into Ukraine. This action impacts the Texas' oil and gas industry as oil field workers will need to work longer and harder to meet the current demands. Higher oil prices will impact almost all Texas consumers, including inflated gasoline prices, but also will create opportunities in the oil and gas sector. Data from the National Institute for Occupational Safety and Health claims that a person working in the oil or gas industry is six times more likely to die on the job than any other American worker. An oil field injury attorney will be able to assist in navigating a fair claim for an oil field injury.
OSHA.
Oil field work is a dangerous job, but it is not as risky of a work place as imagined when the minimum requirements of Occupational Safety and Health Administration (OSHA) specific to that occupation are met. If there are deviations from standard requirements, outcomes can be disastrous for workers.  An injury attorney can guide victims of negligence if that is the cause for oil field work site accidents.
Work Site Accidents.
Oil Field workers are exposed to multiple dangers utilizing the heavy machinery, working with  large compression valves, toxic chemicals, and electrical components related to big rigging. Supervisors and maintenance managers owe employees the duty of patrolling work areas regularly to make sure there are no deviations from safety standards, and to check for naturally-occurring dangers related to weather changes, or aging equipment. Deviation from work safety standards may cause accidents related to:
Gas Explosion Blasts – Violent explosions can harm employees in a large area of a facility and injure persons who are even at distance from the initial blast site. Safety protocols and mandatory training are necessary. Dangers of gas pipeline explosions include: 1) severe burns; 2) lung damage from smoke inhalation; 3) brain injuries and bodily damage to collapse in rigging equipment; 4) hemorrhage from shockwaves; and 5) wrongful death.
Falls – Incidents including 1) falling from heights such as an offshore outboard, 2) being injured by falling objects when things fall or are accidentally dropped they become missile-like, 3) traumatic brain injury or events that lead to falls from disorientation, and 4) fire and explosion blasts violently propelling workers to falls.
Toxic Chemical Exposures – Oil field injuries are not always detected right away. Toxic chemical exposure can take weeks to months and sometimes even years before it becomes apparent. Victims can suffer breathing problems, rashes, burns, develop cancer, or die. There have been cases where oil field workers have brought home traces of toxic chemicals on their clothes, making their families ill as well. If you suspect that toxic oil field chemical exposure may have resulted in your illness or the illness of a loved one.
Electrocution – resulting from defective equipment, lack of communication, electrical components that may be frayed, or weather-worn, and powerlines. Dangers of electrocution include cardiac arrest, muscle, nerve and tissue damage, thermal burns, and organ damage.
Hire a Texas lawyer.
Accidents can be the fault of 1) companies, 2) supervisors, 3) equipment suppliers, 4) parts manufacturers, 5) parent company for failure to train workers, and 6) individuals working on site. If you have been involved in an oil field accident in Texas, contacting a competent legal professional is not difficult when you reach out to the Cooper Law Firm, who have successfully handled and settled many oilfield injury cases with good results.
Cooper Law Firm
N. Eric Cooper
Address: 501 N Third St,
Longview, TX 75601
Telephone ; (903) 297-0037
Toll-Free: 1-855-297-HURT (4878)
Facsimile: (903) 236-0035
Sources.
https://news.yahoo.com/texas-lawmakers-back-u-ban-233121821.html?fr=sycsrp_catchall
https://eetp4u6ayku.exactdn.com/wp-content/uploads/sites/2/2020/09/iStock-493760870.jpg?strip=all&lossy=1&quality=80&webp=80&ssl=1
483
724
nora
https://usattorneys.com/wp-content/uploads/sites/2/2020/01/logo.svg
nora
2022-03-14 08:34:17
2022-03-14 13:01:48
U.S. oil demands may spark increased dangerous work for Texas oil field employees.