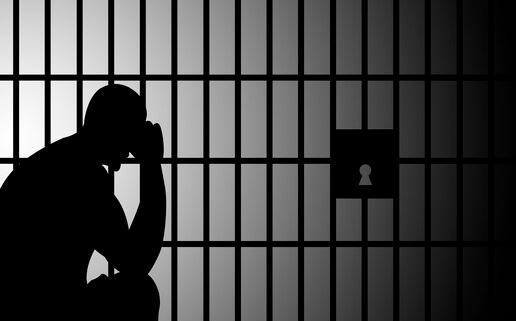 Jailers ignored pleas from a man who was acutely suicidal and then failed to check on him for more than eight hours as the lone guard on duty entered phantom checks that he never performed. The man was discovered hanging from the cell bars the next morning.
These are some of the allegations in a new federal lawsuit filed by Denver law firms Bryan & Terrill and Dormer Harpring.
The lawsuit has alleged jail conditions at the Saguache County Jail caused the death of Jackson Maes, a 27-year old African-American resident of Crestone, CO.
Jackson's Estate released the following statement summarizing the allegations:
Jackson Maes died alone in a cell at the Saguache County Jail while Jail staff socialized in a nearby dispatch room. Jackson, who was arrested earlier in the evening for missing a court date on a traffic issue, told Sheriff's deputies multiple times that he was feeling suicidal. Despite these cries for help, Jail staff failed to supervise Jackson, let him talk to a mental health professional, or have him transported to a healthcare facility. And Jackson was unable to leave to get care for himself. Alone in his cell, but in full view of Jail surveillance cameras, Jackson pulled down a curtain, wound it into a rope, and wrapped it around his neck. Jackson passed away without any further safety checks by Jail staff. He was not discovered for more than eight hours.
In the wake of Jackson's death, only one Saguache County Sheriff's deputy faced discipline – for falsifying his record of a cell check for Jackson that never occurred. To our knowledge, no Saguache County Jail staff or leadership have faced any discipline for the violation of Jackson's constitutional rights that lead to his death.
This is not the first time a Saguache County Jail detainee has committed suicide by using the same method and the same type of curtain. In February of 2008, another pretrial detainee at the Jail committed suicide by tearing down a shower curtain, tying it to the bars of his cell, and wrapping it around his neck.
For years, Saguache County leadership have been warned about and witnessed unconstitutionally dangerous conditions at the jail, which resulted from underpayment of staff, poor training, and ageing facilities. But both the County Commissioners and County Sheriff decided to devote funds elsewhere, allowing unconstitutionally dangerous conditions at the Jail to continue.
According to the United States Department of Justice, Suicide is the leading cause of death in jails in the United States. The U.S. Constitution requires jails to give their detainees access to healthcare, and suicide prevention mental healthcare is not an exception. If Saguache County Jail staff had called an ambulance for Jackson, our client would not have lost her son.
For further comment, please contact Spencer Bryan at (720) 923-2333 or Sean Dormer at (303) 756-3812.
https://usattorneys.com/wp-content/uploads/sites/2/2020/04/photodune-8367856-copyspace-jail-represents-take-into-custody-and-blank-xs.jpg
387
516
peter
https://usattorneys.com/wp-content/uploads/sites/2/2020/01/logo.svg
peter
2021-03-03 11:55:38
2021-03-03 12:00:44
Unconstitutional conditions of confinement caused death of Saguache County man new lawsuit alleges.