US promises more temporary work visas for Mexicans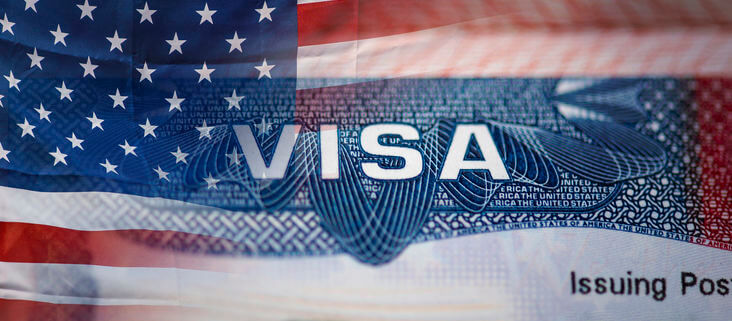 San Antonio, TX – This may come as a surprise for many, given the current surge of asylum-seekers at the southern border. The United States agreed to "considerably" increase the number of work visas for Mexicans and Central Americans during high-level talks in Washington last week. What makes this headline so interesting is that the announcement was made by Mexican President Andres Manuel Lopez Obrador, following a meeting with Joe Biden in Washington. The White House has not commented on the issue.
Mexico's ambassador to the United States, Esteban Moctezuma, confirmed the news, saying in an interview that the number of visas for Mexican citizens will increase as a result of the high-level talks in Washington. He even offered a number.
"Mexico, I imagine, it's an assumption, will have about 260,000 H2-A visas," Moctezuma said, adding that final details are still being negotiated.
Diplomatic relations between the US and Mexico have been very tense lately. Lopez Obrador declined Biden´s invitation to the Summit of the Americas in Los Angeles last month. At the same time, the Mexican leader has called American support for Ukraine in its war with Russia 'a crass error' and criticized the US for moving more swiftly to provide military funding to Ukraine than financial aid to Central America.
At the LA summit, regional leaders announced the creation of a working group to promote more avenues for legal migration by workers, a measure which, they hope, will ease the crisis at the southern border.
What is the H2-A visa program?
The H-2A visa program allows US employers to bring foreign nationals to the country to fill temporary agricultural jobs or other types of seasonal jobs. H2-A is a non-immigrant visa and the application process must be initiated by the American employer.
To participate in the program, the employer must:
Offer a job that is of a temporary or seasonal nature.

Demonstrate that there are not enough US workers who are able, willing, qualified, and available to do the temporary work.

Show that employing H-2A workers will not adversely affect the wages and working conditions of similarly employed U.S. workers.
The employer must first obtain a temporary labor certification from the Department of Labor, after which they must submit Form I-129 to US Customs and Immigration Services (USCIS).
It is only after the USCIS approves Form I-129 that prospective foreign workers can start applying for H2-A visas.
The foreign worker must file an application with the U.S. Department of State (DOS) at their local Embassy or Consulate.
This type of visa does not put workers on a path to permanent residence in the US or American citizenship. However, once in the US, foreign nationals can seek help from experienced Texas immigration lawyers as there are certain ways to go on and apply for a Green Card.
A non-immigrant H2-A visa allows a foreign worker to bring their spouse and minor children to the US, but they will have to cover their travel expenses on their own.
If you need help with a work visa or any other type of immigration problem, get in touch with a seasoned lawyer at the Law Office of J. Joseph Cohen in San Antonio and let them help you obtain legal status.
Contact info:
206 East Locust Street
San Antonio, TX 78212
Phone: (210) 769-3273
Latest posts by jacqueline
(see all)
https://usattorneys.com/wp-content/uploads/sites/2/2021/11/iStock-838825674.jpg
476
732
jacqueline
https://usattorneys.com/wp-content/uploads/sites/2/2020/01/logo.svg
jacqueline
2022-07-18 21:07:45
2022-07-18 21:07:45
US promises more temporary work visas for Mexicans