Washington, Understanding the Cause of Truck Accidents and their Legal Solutions
There are many reasons that a truck accident may take place. Anything from the driver making a serious error to the trucking company rushing the driver to make an urgent delivery could have contributed to the collision. The only way to properly understand who caused the accident and who is responsible for giving settlement is to make sure that a thorough truck investigation is carried out by a trained professional.
It can be nearly impossible for a person to get access to the resources and trained experts on their own and this is where the assistance of a truck accident attorney becomes especially useful. A lawyer can arrange for the investigation and get to the bottom of who at fault while the injured driver takes the time they need to relax and recover from their accident.
Individuals only have three years from the date of the accident to file the claim so they should make sure they act as quickly as possible, and they do not delay the process as this will only work for their own benefit. Even though truck drivers need to get a special license and training to operate their vehicle, they still often end up making mistakes that lead to an accident.
Truck accidents are often caused by:
Speeding
Distracted driving
Fatigue
Driving while intoxicated
Poorly loaded cargo
Truck maintenance issues
Whatever the cause is, a person will need to collect evidence and put up a good fight to prove they deserve monetary compensation to help them recover from the harm they suffered at the hands of the trucker or trucking company.
What to do After a Truck Accident Injury in Washington?
Anyone who gets into a truck accident should make sure they pull over to a safe area and that they get medical attention right away. They should also call the police and ambulance if they can do so. The sooner a person starts collecting evidence, the better so they should try to make efforts to photograph the scene or make videos of it. Contact information can also be collected from nearby witnesses in case a person needs them later to give a statement.
Good legal advice can completely turn a person's situation around for the better so a person should reach out to a truck accident lawyer at Perez and Perez Law to get help with their claim.
Reach them at:
Smith Tower
506 2nd Ave, Suite 1400
Seattle, WA 98104
(425) 748-5005
(425) 748-5007 (fax)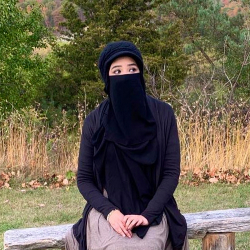 Latest posts by Maha Rehman
(see all)
https://usattorneys.com/wp-content/uploads/sites/2/2021/03/sebastien-gabriel-RiReCZqe-As-unsplash-scaled.jpg
1600
2560
Maha Rehman
https://usattorneys.com/wp-content/uploads/sites/2/2020/01/logo.svg
Maha Rehman
2021-03-11 13:22:50
2022-02-23 11:38:33
Washington, Understanding the Cause of Truck Accidents and their Legal Solutions