What are common safety problems for truck drivers in Cedar Rapids?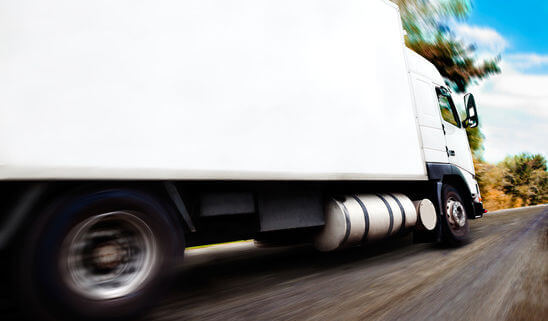 Cedar Rapids, IA – The trucking industry is regulated by the government due to the serious consequences of an accident. These large and heavy vehicles are responsible for large numbers of injuries and fatalities on the roads in Iowa and throughout the U.S. each year. In order to help avoid accidents, truck drivers need certain training and credentials to drive their vehicles legally. Aside from these driving requirements, the companies that own and maintain the vehicles should regularly train their drivers on the latest safety requirements. If a truck accident does happen, anyone who is hurt can make the driver and their employer pay for losses through a civil lawsuit.
Vehicle maintenance
Trucks need to be checked regularly for various issues. Something like a flat tire or brake failure can be devastating if a failure happens at a high speed while on a crowded road. Many companies that own commercial vehicles have regular maintenance protocols to help avoid these issues. However, truck drivers should also be able to notice safety issues with the vehicle while on the road and have information available to receive emergency maintenance when necessary. 
Issues with cargo and load weight
Trucks are regulated in terms of the amount of weight they can carry relative to the size of the vehicle. This is because a trailer that is too heavy has a strong chance of flipping over during a turn or sudden braking. All proper precautions should be taken before departing to ensure compliance with weight limits. If the truck is too heavy when it is inspected at a weigh station, the company can also experience losses as the vehicle is taken out of service for a certain period of time. 
Time management 
Driving a large semi truck for hours on end each day presents a number of issues based on a driver's limitations. Federal transportation regulations limit the number of hours any commercial driver can be on the roads each day. The driver also needs to keep proper records to be able to demonstrate their driving time and rest breaks. This is crucial because fatigued driving is a factor in many commercial vehicle accidents, and this problem can be avoided if drivers are diligent about taking breaks when necessary. Another related problem is when some drivers attempt to utilize drugs or alcohol to help them drive for longer periods of time, which is extremely dangerous. 
Meeting with an attorney in Iowa
Eells and Tronvold Law Offices helps local clients in Cedar Rapids with legal action related to their injuries. Anyone who needs to speak with a local licensed attorney can contact the firm for more information.  
Firm contact info:
Eells and Tronvold Law Offices
1921 51st Street NE, Cedar Rapids, IA 52402-2400
319-393-1020
www.eellsandtronvold.com
https://usattorneys.com/wp-content/uploads/sites/2/2021/11/photodune-11581727-truck-and-road-xs.jpg
365
548
brian
https://usattorneys.com/wp-content/uploads/sites/2/2020/01/logo.svg
brian
2021-12-14 10:43:27
2021-12-14 10:43:27
What are common safety problems for truck drivers in Cedar Rapids?