What are personal injuries worth in Lake City?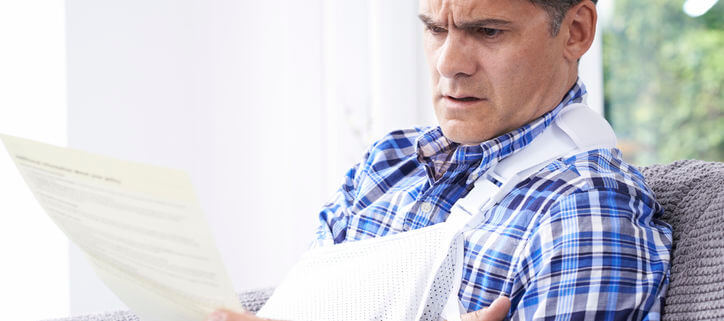 Lake City, FL – After an accident, victims will want to know how much compensation they can receive for their injuries and other losses such as damage to their career and earning potential. When an injury case is filed against the person or business responsible for their negligence, they may have to pay some or all of these costs. A personal injury attorney in Lake City can give specific advice regarding the value of any lawsuit. 
Medical costs
The most serious costs that follow most collisions are expenses related to medical treatment and related healthcare matters. This normally includes things like ambulance transportation away from the accident scene, hospitalization and emergency medical care, surgeries, follow up visits with doctors, and medication costs. Even recovery through methods such as physical therapy can have a high price tag when the underlying injuries are severe. 
Effects on the victim's job and career
Lost income and wages can be another significant aspect of a personal injury lawsuit. In most injury cases, the victim will have to spend some time away from their job while they recover. These kinds of losses can make it difficult for the victim to keep up with all of their bills and living expenses without some kind of financial assistance through a lawsuit and a settlement agreement.
Future losses to income and earning potential are very important as well. A person who is disabled or injured to the point where they cannot work in their career field may lose large amounts of money over the years or decades following their injuries. These future losses can be projected based on the person's recent salary history, projected gains, and education level. 
Pain and suffering
Non-economic damages are less tangible and mostly shown through argument. While there is not a specific dollar amount to show for pain and suffering damages, injury attorneys can use evidence and their negotiation skills to show how an injured person's quality of life is affected by their emotional and physical state. Some lawyers will ask for an amount that is a multiple of the total economic compensation in the lawsuit. Other times, it is possible that things like mental trauma, stress, physical pain can be assigned a certain financial estimate, especially if the person's ability to live a normal life has been permanently affected by their injuries.
Florida accident attorneys
Koberlein Law Offices is an accident firm that helps injured people receive all types of available compensation in Lake City, Florida. Their attorneys are available to meet with anyone who needs assistance with the process of filing a lawsuit and negotiating a settlement agreement. 
Firm contact info:
118 Ohio Avenue N, Suite A, Live Oak, FL 32064
386-516-2626
www.klo-attorneys.com
https://usattorneys.com/wp-content/uploads/sites/2/2021/10/iStock-547129786.jpg
483
724
brian
https://usattorneys.com/wp-content/uploads/sites/2/2020/01/logo.svg
brian
2022-02-06 12:49:02
2022-02-06 12:51:01
What are personal injuries worth in Lake City?