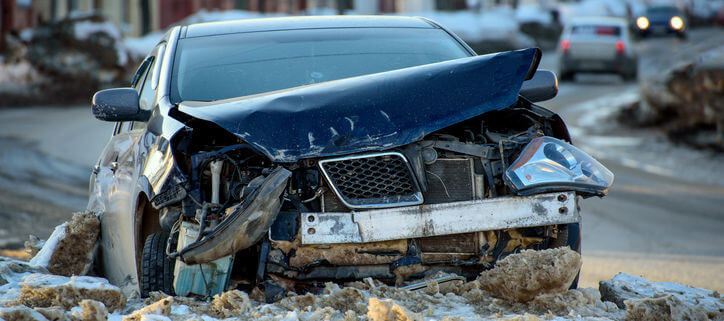 Baker, LA – If someone has been injured in an accident, it is possible that they may need to bring a civil lawsuit against the person responsible, even if they have insurance coverage. This is because the expenses associated with medical treatment, lost income, and other problems can be extensive. An attorney for the victim will attempt to present evidence that shows why the defendant is at fault and try to reach a settlement. However, if someone has never been through this process before it can be confusing and their attorney should explain any issues that are unclear.
What happens after the insurance claim is filed?
The insurance company of the driver at fault may issue a claim check or settlement for up to several thousand dollars worth of losses based on the specifics of their liability coverage. However, there are situations where the person's coverage is either insufficient or the provider refuses to cover the specific kind of damage and losses associated with the accident. The victim may have to sue the person or business responsible for the accident directly in these situations.
How much compensation will the victim receive?
The answer to this question can vary greatly based on the specifics of the collision at issue. Someone who sustained only minor injuries may have only a few thousand dollars worth of hospital bills and lost wages. However, accidents that cause a disability or other life changing injuries can easily cost hundreds of thousands or millions of dollars worth of combined losses. Anyone who wants to bring a lawsuit should get in touch with a lawyer to get a specific estimate.
Does it matter if someone driving a car, truck, bus, or motorcycle caused the accident?
Drivers of standard vehicles, commercial vehicles, passenger vehicles, and motorcycles can all be sued. The process to sue an employer of a commercial driver can be slightly different, but the basic structure of the case against the defendant does not change much. Any attorney who brings these kinds of cases should be familiar with bringing lawsuits against all kinds of drivers and vehicles.
Are there time limits to bring a lawsuit?
Louisiana, like every other state, has a statute of limitations for the time period in which the lawsuit must be filed. This is why it is important for accident victims to get legal advice as soon as they can after an accident. If the time period in the statute has expired, the case cannot be brought.
Assistance after an accident
Miller, Hampton, and Hilgendorf is a firm that helps people after various kinds of injuries in Baker and the rest of Louisiana. Their attorneys can provide specific advice to anyone who needs to file an accident lawsuit.
Firm contact info:
Miller, Hampton, and Hilgendorf
3960 Government St., Baton Rouge, LA 70806
225-343-2205
www.mlhlaw.com
https://usattorneys.com/wp-content/uploads/sites/2/2021/09/iStock-934071018.jpg
483
724
brian
https://usattorneys.com/wp-content/uploads/sites/2/2020/01/logo.svg
brian
2021-11-23 09:30:08
2021-11-23 09:30:08
What are some questions an accident victim may have about bringing a lawsuit in Baker?