What are the consequences for a business that engages in fraudulent transactions in Nashville?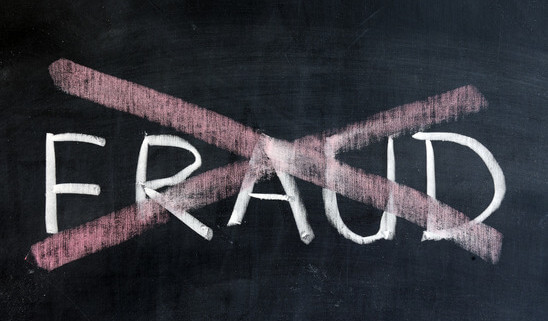 Nashville, TN – Fraud may be punished by the criminal courts, civil court system, or both depending on the specific behavior in question. Businesses that engage in fraud can expect to face a number of different consequences, and they will all affect profits and the company's financial standing. Any business that is dealing with potential fraud from partners, other companies, employees, or other parties should get legal assistance as soon as possible.
What is fraud in the business world?
The elements of fraud include misrepresenting a material fact that is known to be untrue, and damages or losses caused to the party that relied on the fraudulent statement or facts. Tennessee courts have stated that a plaintiff in a civil action for fraud needs to show specific facts regarding the exact type of fraud and intentional misrepresentation that occurred. This is essentially a way of proving intent that the defendant purposely engaged in fraud, rather than losses that were due to a poorly handled transaction. 
Financial losses
The most obvious result of fraud is immediate financial losses for the party who has relied on untrue information. This normally results in lost transactions, or an inability to rely on a relationship that was misrepresented. The party that is responsible for the fraud will also experience losses through civil lawsuits and damage to their reputation once the fraud is discovered, even if they can experience some short term gains. 
Criminal charges
If a prosecutor decides that the actions of the business may amount to theft or similar behaviors, they can bring criminal charges. Criminal fraud is essentially a type of theft where something of value is stolen without the intention to honor a deal or exchange goods or services in return for the value extracted from the victim. It is essentially a way for a business or person to gain an advantage under false pretenses. 
Decreases in the value of a business
Businesses also have an obligation to accurately represent their financial standing, including things like assets, liabilities, taxes, and debts. Investors will start to lose confidence in a company that has been inflating or misrepresenting these items, and stock prices and projections for revenue can start to fall. Regulatory bodies such as the Securities and Exchange Commission actively investigate this type of financial statement fraud, and they have the authority to take various actions against businesses that have been engaged in illegal behavior. 
Assistance with fraud issues
The Law Office of George R. Fusner is a firm that focuses on business law issues in the Nashville area. Anyone who has questions about legal issues related to running a business can contact the firm to learn more. 
Firm contact info:
The Law Office of George R. Fusner
7104 Peach Court, Brentwood TN 37027
615-251-0005
gfusnerlaw.com
https://usattorneys.com/wp-content/uploads/sites/2/2021/06/photodune-1540866-no-fraud-xs.jpg
365
548
brian
https://usattorneys.com/wp-content/uploads/sites/2/2020/01/logo.svg
brian
2021-06-20 11:08:52
2021-06-20 11:08:53
What are the consequences for a business that engages in fraudulent transactions in Nashville?