What Are the Solutions to Police Brutality in the United States

Police brutality in the United States leads to the most serious and systematic human rights violations, creating social divisions. The problem has a national and institutional character. For these reasons, the U.S. government, as well as state and city governments, that are bound to respect U.S. international human rights obligations, must answer to international human rights bodies and international public opinion.
U.S. police use military firearms without just cause, beat arrestees, and use choking techniques and unnecessarily harsh physical restraint, while the authorities, city governments, and the Department of Justice make no attempt to curb and punish those responsible or even to record the full scope of the problem. Systematic brutality, which is usually only a small proportion of the police force, is the subject of numerous complaints, but the silence of colleagues and the bias of internal investigations shields them from accountability. Therefore, in this article, we decided to examine what the solutions to this problem might be.
Statistic Tracking of Police Violence
Police units should be sufficiently open to forms of external control, including public scrutiny. Unfortunately, there is no comprehensive public data collection center on police killings or just the use of force. There is only partial data, such as 1,147 people killed by U.S. police officers in 2017. A tracking system should be established at the state and ideally at the federal level to prevent a police officer dismissed for violations from one department from being hired by the police in another location. Police departments and other law enforcement agencies would be required to submit relevant information to the oversight body when an officer is dismissed for serious violations (including human rights violations) or of his/her own volition before a determination is made as to the violations committed.
In other words, to understand how to wrestle with the problem, you need to understand its full extent and ways to control it. Once this has been achieved, it will also be possible to try to introduce special training in police units to ensure human rights in policing.If you are deeply interested in this issue or even have to prepare a written paper on the topic, you can find an essay or analysis on the problem of police brutality in the USA at StudyDriver because the already prepared argumentative essays there can serve as an idea or an example for your work. Or you can hire an expert with an extensive experience in the field who will deliver an impeccable paper in no time. Nevertheless, the use of force and physical coercion must then be strictly regulated by detailed regulations, overwhelmingly sanctioned and scrutinized by police management in conjunction with other supervisory authorities.
A Psychological Approach to Reduce Police Violence
One of the most influential approaches in psychology is procedural police training. This approach aims to build public confidence in the police through psychological research on fairness and justice. Officers are taught strategies such as explaining to the public why it was suspended and why this is for its safety and can benefit it. People also want to know that policemen are honest, care about the welfare of their communities, and act fairly and consistently. For instance, this can be achieved by explaining the rules followed by the police and how they are applied.
At the same time, the police are expected to demonstrate a high level of tolerance towards vulnerable groups of the population that require increased attention and additional protection of their rights by the police. Today, it is very common to hear about racism on the part of policemen, but such groups usually generally include representatives of ethnic minorities, migrants and asylum seekers, people with physical or mental disabilities, people of non-traditional sexual orientation, the elderly, and children.
Active Application of the Policemen Disqualification Procedure
The procedures in place in thirty-nine states for stripping officers of their licenses to serve as policemen should be more vigorously enforced and fully funded so that officers who commit serious violations (including human rights abuses) are stripped of their licenses and are not allowed to serve in any state police force. In the eleven states where the Commission on Standards and Training for the Forces of Order or its substitute body does not have the power to strip the officers of their certificates, they should be given this power. 
In all states, laws, and regulations should be revised to require chiefs or commissioners to report to the commission the dismissal or resignation of officers accused of serious misconduct (including human rights violations). Federal legislation should be enacted to consolidate all data currently collected by the state commissions so that such officers cannot get jobs in neighboring state or federal law enforcement agencies.
Demilitarization
Many studies show that high levels of militarization contribute to the increasing tendency of policemen to use different weapons. To reduce police brutality, it would be useful to review the weaponry the officers are equipped with. A reduction would be useful if it included funds to facilitate the militarization of police actions, with which demonstration dispersal equipment, tear gas, and other such equipment are purchased. In this way, local police departments could limit various actions to a certain extent.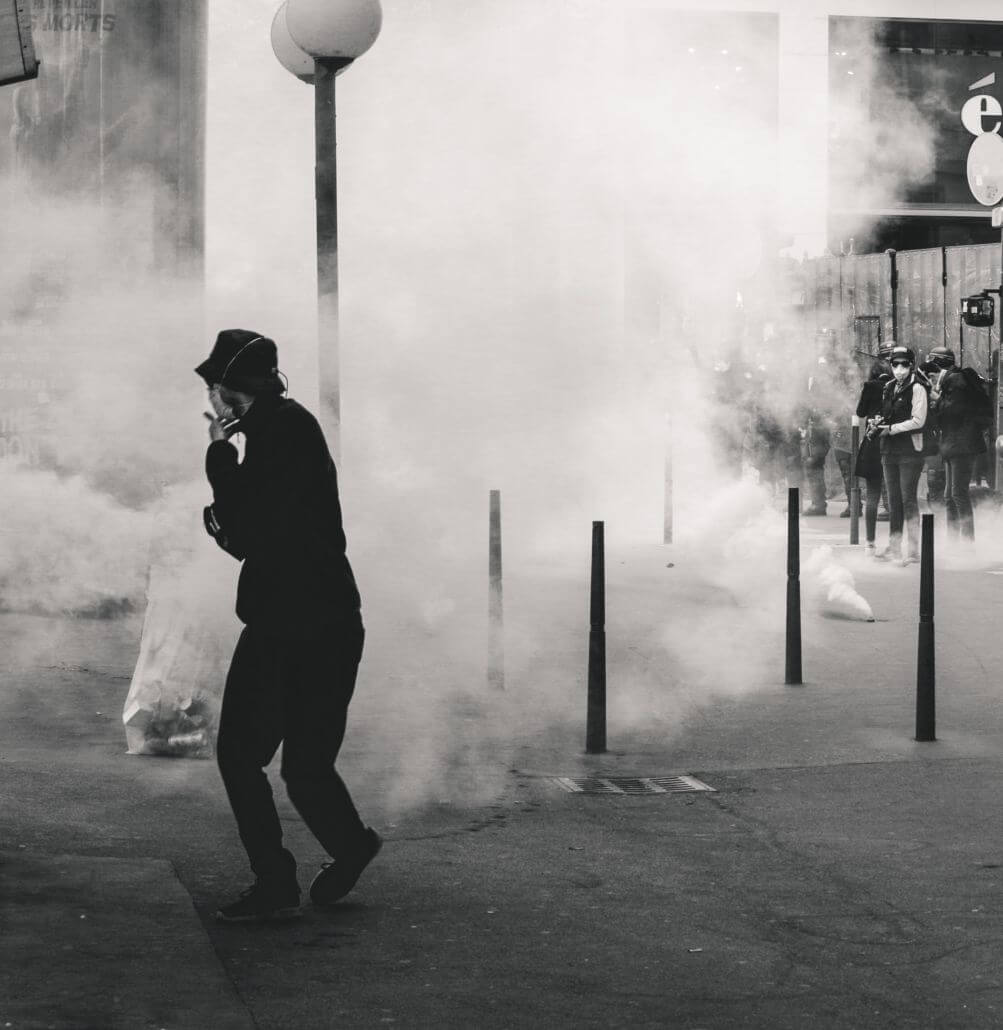 Establish supervision and quick response
Police departments should establish and use effective policies and systems for the early identification of officers who systematically commit violations of the treatment and citizens they have pledged to serve. They should consider all complaints and use all types of force reports, civil suits, and internal records relating to a particular officer. This will help to initiate appropriate action before the officers in question start to use unacceptable violence against citizens and commit criminal offenses systematically.
It is also necessary to set up "mobile teams" at the district attorney's office to respond quickly to the use of weapons by policemen. These teams should be re-established where they have been disbanded due to a lack of funding. This will prevent the number of victims injured and killed by police.
Conclusion
The police in any state is responsible for ensuring public order, citizen safety, and fighting crime by virtue of their duties. In the United States, however, they have become a tool to undermine public safety and intimidate the population. Of course, historical data on the behavior of a common American policeman shows that such kind of violence is not a new problem and that some officers in the USA have always been prone to excessive violence. Nevertheless, it is a problem that can and should be tackled.
https://usattorneys.com/wp-content/uploads/sites/2/2022/09/ev-70EJQdpTry4-unsplash-scaled.jpg
1709
2560
Justin
https://usattorneys.com/wp-content/uploads/sites/2/2020/01/logo.svg
Justin
2022-09-19 10:33:52
2022-09-19 10:33:52
What Are the Solutions to Police Brutality in the United States