What happens when a careless driver causes an accident in Louisiana?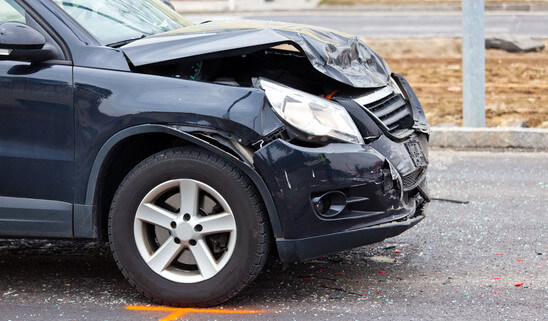 Central Louisiana, LA – There are various behaviors on the road that can greatly increase the chance that someone will cause an accident. One such act that is illegal in Louisiana and other states is careless driving. In addition to receiving a citation, it is possible that a careless driver will be sued for any injuries or property damage that they cause at the same time. Certain accident attorneys in Louisiana focus their practice on helping people who were harmed in motor vehicle crashes. 
Careless driving and Louisiana's traffic laws
Louisiana law authorizes police officers to issue tickets for an offense called careless operation of a motor vehicle. There is a specific statutory definition of careless driving, but the language is fairly vague to leave much discretion to police officers to stop erratic drivers. The law says that all drivers need to operate their vehicle in a careful and prudent manner. They must also drive in a way that does not endanger the lives or property of others. Because of the language in the law, it can be difficult to define exactly what sort of behaviors will result in a careless violation ticket. 
The same law contains additional provisions for license suspensions and community service hours if careless operation of a motor vehicle results in fatalities. 
Naming a careless driver as a defendant in a lawsuit
The driver can be sued for their negligence if they were driving carelessly or committing other traffic violations. The victim needs to contact an attorney and file a lawsuit, as the process to issue tickets or prosecute drivers is handled separately by the government. This type of case argues that the defendant breached their duty of care on the roads, which resulted in the plaintiff's losses. The traffic violations can help prove negligence, but the victim will ultimately need to meet all of the elements through the evidence available.  
Compensation for the victim
Any specific losses such as damage to the vehicle, the need for medical treatment, lost income for time away from work, and even losses related to the victim's pain and suffering will need to be paid by the defendant if the lawsuit is successful. The damages are usually paid out to the plaintiff in a settlement agreement. This is because trials have additional costs, and most cases can be settled out of court to save all parties involved time and money.  
More information from a local car crash attorney
Miller, Hampton, and Hilgendorf is a firm that handles car accident lawsuits for clients in Central Louisiana and other cities. They can meet with potential clients during an initial consultation to provide information about how to proceed with a civil case. 
Firm contact info:
Miller, Hampton, and Hilgendorf
3960 Government St., Baton Rouge, LA 70806
225-343-2205
www.mlhlaw.com
https://usattorneys.com/wp-content/uploads/sites/2/2021/07/photodune-1836495-body-damage-in-car-accident-xs.jpg
365
548
brian
https://usattorneys.com/wp-content/uploads/sites/2/2020/01/logo.svg
brian
2021-12-04 19:42:11
2021-12-04 19:42:11
What happens when a careless driver causes an accident in Louisiana?