What happens when an accident involves a car and a bicycle in Yuma?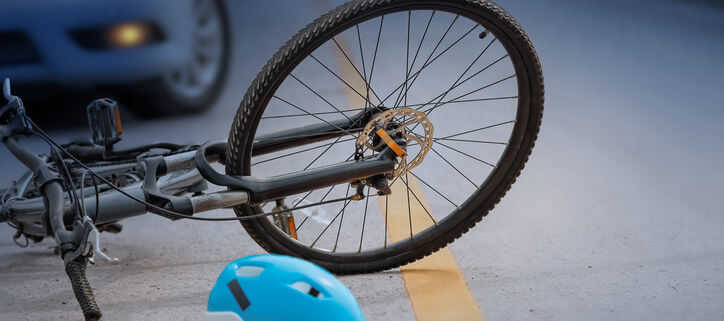 Yuma, AZ – The roads in Yuma and other cities have a number of motor vehicles and bicycles that come into close contact. For this reason, accidents are inevitable and they can present many of the same issues as standard motor vehicle crash cases. Regardless of what mode of transportation an accident victim was using, they can get legal advice and see if a lawsuit for compensation is beneficial. An overview of the steps a person can take after being involved in a collision with a car or bicycle in Arizona is helpful as well. 
Procedures after the accident
Both the bicyclist and driver involved should remain at the scene and attempt to notify the local police. If someone needs medical assistance, the people involved should ask for an ambulance as well. They should notify their insurance companies at a later time as well, because this is required under the terms of the policy and useful to start a claim for compensation for property repairs. The police will start to conduct their own traffic investigation and publish a report with their findings at a later time. 
Proving negligence from either party
Civil accident cases are focused on showing which party was at fault or negligent. This usually comes from things like violations of traffic laws, distractions, intoxicated driving, or other serious mistakes. Any deviation from the acceptable standards of care on the roads can potentially be considered negligence. 
In most cases involving bicycles, car drivers will usually be at fault for not being careful around cyclists, however this is not always the case. Bicyclists do have to follow traffic laws and rules of the road to avoid collisions like motorists. It is also possible that fault can be divided between the driver and cyclist based on the principles of comparative negligence. 
Compensation from a lawsuit
If either party decides to take formal action through a lawsuit, they can receive various kinds of compensation for their injuries. This includes the costs of medical bills, lost income or wages, pain and suffering, as well as future projected costs that are related to their initial injuries. People who file lawsuits should generally expect to have more potential compensation available if they were seriously hurt. In many cases, minor accidents that result in property damage alone can be handled through the insurance process without the need for any kind of formal legal action. 
Local accident lawyers in Arizona
Schneider and Onofry is a firm that helps people with accident lawsuits in the area of Yuma, Arizona. Their attorneys can speak with anyone who needs additional information about the process to bring a civil case for compensation.
Firm contact info:
207 W. 2nd St., Yuma AZ 85364
928-257-4887
soarizonalaw.com
https://usattorneys.com/wp-content/uploads/sites/2/2021/12/iStock-941847994.jpg
483
724
brian
https://usattorneys.com/wp-content/uploads/sites/2/2020/01/logo.svg
brian
2022-03-14 12:20:00
2022-03-14 12:20:00
What happens when an accident involves a car and a bicycle in Yuma?