What Intellectual Property Can be Protected in Fort Lauderdale, Florida?
As a business owner, author, or inventor, you have the right to have all of your intellectual property properly protected from potential theft.
Intellectual property that can be legally protected includes:
Formulas
Patents
Trademarks
Trade secrets
Blueprints and designs
Customer lists
Business plans and budgets
Franchise agreements
To protect your intellectual property, an IP audit can be carried out by a trademark attorney. In this audit, everything from carrying out inspections on-site to interviewing staff members and preparing questionnaires can be done to help ensure your intellectual property is as safe as possible.
The best way to make sure that your IP is kept safe is to get an attorney to register your copyrights and trademarks and get their help to protect your secrets from any form of infringement.
How do I register a trademark?
To register a trademark, you need to register with both the Florida Department of State and the United States Patent and Trademark Office (USPTO). The reason why it is recommended to get the help of a lawyer during this process is because of how detailed all the steps are.
You will be required to file and review a complete application including letters and responses. The process is slightly different for if you plan to sell in just the United States or if you plan to sell internationally and a lawyer can walk you through the details without you having to shoulder all the responsibility on your own.
The entire legal process should be taken care of properly from the beginning and this will help make sure that if any trademark infringement does occur, it becomes easier to catch the individual responsible and hold them responsible for any financial losses that may have been suffered due to the illicit use of your trademark.
If someone steals your trademark and they benefit from it financially, you can claim the profits they obtained through their illegal usage of your brand. A lawyer can help you prove that infringement did occur, and that the other party willfully stole your trademark to make money. If this is proven you can calculate the amount lost or opt to claim statutory damages instead.
A lawyer who is experienced in dealing with cases of trademark and copyright infringement can help you register your trademark, to begin with, and further help protect you from any entities who are trying to profit off of your brand without your permission.
Speak with a trademark lawyer at Tucker Law today.
Contact us at:
200 SE 6th Street, Suite 405
Fort Lauderdale, FL 33301
PHONE: 954-204-0444
TOLL-FREE: 1-800-TUCKERWINS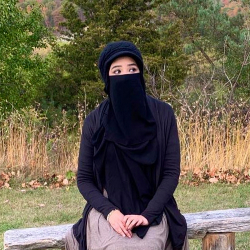 Latest posts by Maha Rehman
(see all)
https://usattorneys.com/wp-content/uploads/sites/2/2020/01/logo.svg
0
0
Maha Rehman
https://usattorneys.com/wp-content/uploads/sites/2/2020/01/logo.svg
Maha Rehman
2020-08-02 18:29:45
2020-08-02 18:29:45
What Intellectual Property Can be Protected in Fort Lauderdale, Florida?