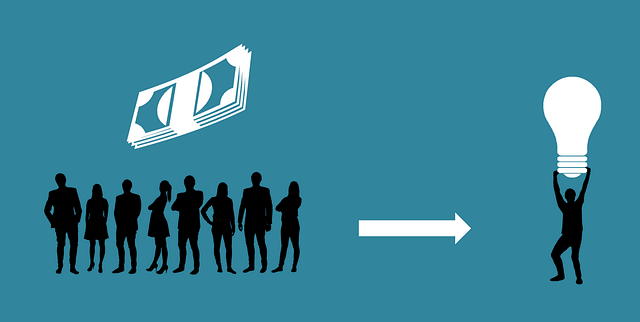 Slones Ridge, FL—New and established business owners are sometimes in need of additional funding to get their business up and running or to keep operations going. Whether it is because the business experienced a financial hardship or the company wants to expand, there are a plethora of reasons why business owners seek funding. One way business owners can potentially obtain the money they need with low risk is with crowdfunding.
Crowdfunding is a way for businesses to acquire money from a large number of people called crowdfunders.1 Unlike inventors, crowdfunders don't expect to receive a percentage of a company or their money back. Instead, they are sometimes provided with products or recognition as a form of thanks for their contribution.
Why is crowdfunding considered low risk?
According to the U.S. Small Business Administration (SBA), crowdfunding is considered low risk simply because business owners are not obligated to pay the money they receive back to the crowdfunders. Therefore, if the business was to fail, the owner has no obligation to those who supplied the funding.
However, individuals who are looking to obtain money through crowdfunding do need to have a legitimate business idea and in no way should they deceive those who provide them with funding.
What are some popular crowdfunding sites?
There are plenty of online platforms used for crowdfunding, some of which include:
Kickstarter, a platform that helps turn ideas into reality, launched on April 28, 2009. So far, the crowdfunding site has helped 204,721 projects obtain funding from more than 20 million people across the globe.2
Indiegogo is another crowdfunding platform where individuals can go to raise money for their business. Thousands of campaigns are launched each week, according to Indiegogo, and those looking to help businesses can:
Explore the campaigns that are seeking funding.
Allow potential crowdfunders to read stories provided by the entrepreneurs themselves.
Assess the stage of development in which the business is in.
Identity any production risks.
Provide as much or as little funding as they'd like.
GoFundMe is another popular crowdfunding site that allows businesses, both for-profit and non-profit to seek funding. An individual can provide a detailed explanation for what they are seeking and why and allow those interested in their business to provide them with the funding they need.
If a business owner in Florida is in need of funding, whether they decide to seek it through an investor or a crowdfunding site, they are encouraged to consult with a Slones Ridge, FL business law attorney. A business lawyer can help them assess any risks associated with obtaining the funding and review any contracts to ensure signing them is in the best interest of the business owner.
To speak with a Slones Ridge, FL business law lawyer, contact Legal Counsel P.A. at 407-395-2653.
Legal Counsel P.A. is located at:
189 S. Orange Avenue, Ste. 1800
Orlando, FL 32801
Phone: 407-395-2653
Website: www.legalcounselpa.com
Email: [email protected]
Sources:
https://usattorneys.com/wp-content/uploads/sites/2/2021/07/crowdfunding-3158320_640.png
322
640
jennifer
https://usattorneys.com/wp-content/uploads/sites/2/2020/01/logo.svg
jennifer
2021-07-06 17:52:19
2022-02-23 11:38:47
What is crowdfunding?