What is the standard of care for truck drivers in Laurens County?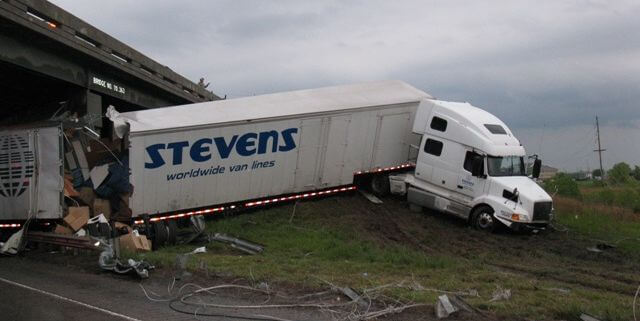 Laurens County, SC – In civil lawsuits for accidents related to negligence, there is an appropriate standard of care that is relevant. This standard is based on what a reasonable driver would have done in the same situation, and it generally includes things like obeying all relevant traffic laws and regulations. In situations where a commercial vehicle driver such as a trucker is being sued, this analysis can be even more complex. This is because there are a number of additional regulations that are relevant to drivers of commercial vehicles, and they receive additional training related to the type of work that they do and vehicles that they use. An attorney who handles accident lawsuits can provide more detailed advice based on the specifics of any truck accident. 
Obeying traffic laws
Like all other drivers, commercial drivers should not speed, make illegal turns, use their headlights and turn signals as required, and follow all other traffic laws. More serious violations of the law such as reckless driving or driving under the influence of drugs or alcohol can be relevant as well. Things like violations of traffic laws are some of the clearest examples of negligence, especially if the driver was given a citation by police related to their actions in the moments leading up to the accident. 
Regulations specific to the commercial driving industry
Commercial drivers also need to be mindful of various regulations that are specific to their vehicle and industry as well. This can include things like limiting driving hours each day and taking required breaks to avoid fatigued driving, keeping proper records related to the driver's activities and cargo, and obeying limits related to the vehicle's weight and size. Commercial vehicles should also be subject to some kind of regular maintenance protocols set by the driver's employer or the vehicle's owner. Because not following these regulations can have some very serious consequences, including the possibility of fatal injuries, there is often an extensive investigation after truck accidents to look for signs of negligence as a potential cause. The government may even assign the NTSB to get involved in investigations related to collisions that receive large amounts of publicity due to their serious nature and consequences.
Truck accident lawyers in South Carolina
The Clekis Law Firm handles various kinds of personal injury lawsuits for clients in Laurens County and other parts of South Carolina. Those who need more information about this process can schedule a meeting with their attorneys. 
USAttorneys.com is a service that connects people with lawyers all over the country. Anyone who needs assistance finding a local attorney can call 800-672-3103 to speak with a representative.
Firm contact info:
171 Church St., Charleston SC, 29401
843-900-0000
clekis.com
https://usattorneys.com/wp-content/uploads/sites/2/2022/01/Weather-related_traffic_collision_on_the_Kansas_Turnpike.jpeg
480
640
brian
https://usattorneys.com/wp-content/uploads/sites/2/2020/01/logo.svg
brian
2022-06-07 08:28:19
2022-06-07 08:28:19
What is the standard of care for truck drivers in Laurens County?