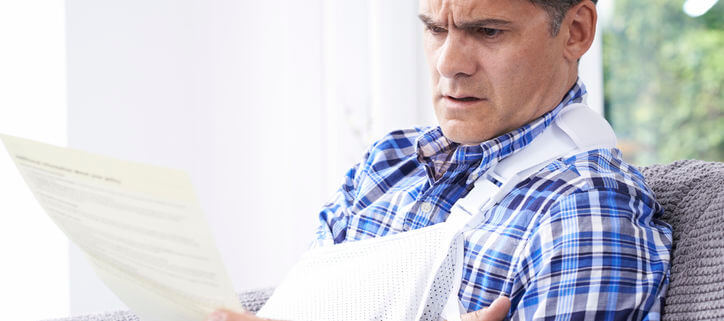 Addis, LA – One of the most difficult things that anyone who has been injured in an accident will have to deal with is paying for their treatment costs and going through the recovery process. Healthcare is expensive in Louisiana and all throughout the United States. It is also possible that the person's health insurance may not cover all of their medical bills, and a civil lawsuit against the party responsible for the accident will be necessary. If a person has serious medical costs, they may want to speak with a local lawyer to learn about how they can receive necessary compensation and other kinds of help.
Emergency services
At an accident scene where there are injuries, it is common for an ambulance and EMTs to arrive on the scene. They will do an initial check on the person and their injuries, and transport them to a local hospital for more extensive treatment. The ambulance ride itself may cost hundreds of dollars, even if it is billed to the person's insurance provider. If the victim requires treatment in an emergency room due to pressing health concerns, this also tends to be very expensive as doctors with special training for trauma need to examine the person and engage in a course of treatment quickly.
Medications
It is common for doctors to prescribe things like painkillers to patients who have sustained injuries such as whiplash, back problems, or broken bones. Prescriptions are not always affordable, and they can become very expensive depending on the specific type of medication that the doctor orders. Certain accident victims will need to take medications long term or permanently if the doctor recommends that they are necessary.
Equipment to assist with injuries
Accident victims will often need wheelchairs, walkers, and other forms of equipment to assist with the recovery process. Medical supplies tend to be very expensive, like other costs associated with treatment and hospitalization.
Healthcare services at home
Some people who sustain serious injuries may need additional assistance at home while they recover. This can include assistance with mobility, physical therapy, and other kinds of help. Over time, having someone who has special training come to a home to help with these issues can become a serious expense. It is also possible that a person with a disability or permanent injuries will need long term assistance at home.
Meeting with a local accident attorney
Miller, Hampton, and Hilgendorf is a trusted firm that helps people with injury lawsuits in Addis and other parts of Louisiana. Their attorneys can provide specific advice to any victim who needs to learn more about a civil case for compensation.
Firm contact info:
Miller, Hampton, and Hilgendorf
3960 Government St., Baton Rouge, LA 70806
225-343-2205
www.mlhlaw.com
https://usattorneys.com/wp-content/uploads/sites/2/2021/10/iStock-547129786.jpg
483
724
brian
https://usattorneys.com/wp-content/uploads/sites/2/2020/01/logo.svg
brian
2021-11-20 09:57:48
2021-11-20 09:57:48
What kinds of medical costs may an accident victim have in Addis?