What kinds of medical treatment may an accident victim need in Austin?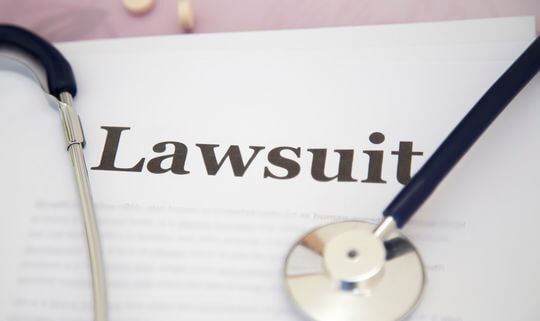 Austin, TX – Motor vehicle collisions are a common source of injury and death in Texas and other states. Symptoms can vary greatly, as car accidents can cause severe injuries, but it is also possible that a victim may not notice any symptoms at all. When healthcare costs start to accumulate, it is helpful for the person to meet with a lawyer and see if they can benefit from filing a civil accident lawsuit. If the costs of medical care are substantial, the lawsuit can ask for any amount necessary to pay for the victim's losses. 
Situations where the victim does not notice symptoms
In some cases, especially after minor accidents, the victim may not notice any problems or think that they need medical treatment. It is possible that symptoms will appear days or weeks after the collision, so it is recommended for people who have been involved in a crash to see a doctor regardless of their lack of pain or symptoms. This is especially true for common problems such as back pain. If the victim waits too long or never documents their medical problems, it can be much more difficult or impossible to receive compensation at a later time. 
Emergency treatment
Any person who is noticeably injured in a car accident will be transported to a local hospital for emergency treatment. This is done due to the urgency associated with certain types of accident trauma that can cause blood loss, organ damage, and other serious medical problems. Depending on the injuries in question, the victim can be released after emergency procedures, or they may require a longer hospital stay. 
Physical therapy 
Recovery does not only involve immediate treatment in a hospital. People who have trouble with things like mobility or certain motions after an accident may need to rehabilitate in a special way with a physical therapist to regain their normal functions. In some cases, this can take weeks or months of treatment. 
Compensation for medical treatments
One of the main benefits of meeting with an accident attorney and filing a lawsuit is that these kinds of treatment can be paid out through the defendant's insurance if the case is successful. Even when the exact medical costs are unknown at the time of the lawsuit, the victim's attorney can ask for future losses related to healthcare costs and lost income. They can also use medical bills and other documents to help provide evidence of their losses and associated financial problems.   
Texas accident attorneys
Robson Law Firm handles accident lawsuits in the area of Austin, Texas. Their attorneys focus on motor vehicle collision cases and all related matters to help their clients receive compensation. 
Firm contact info:
1114 Lost Creek Blvd., Suite 440, Austin TX 78746
512-345-8200
robsonlawfirm.com
https://usattorneys.com/wp-content/uploads/sites/2/2021/09/photodune-13828738-medical-malpractice-xs.jpg
370
540
brian
https://usattorneys.com/wp-content/uploads/sites/2/2020/01/logo.svg
brian
2022-03-13 12:26:57
2022-03-13 12:26:57
What kinds of medical treatment may an accident victim need in Austin?