What should a driver do after being involved in a car wreck in Austin?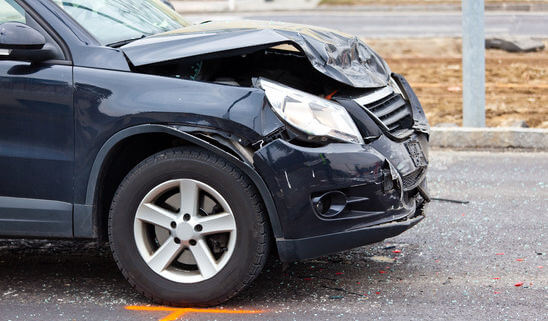 Austin, TX – Car accidents are a problem on the roads in every state, including Texas. Once a collision happens, the people involved need to take certain steps to get help and gather information. Some of this information may be used during the course of an accident lawsuit. If anyone who was affected by the accident feels that they may need financial assistance, they should meet with a local lawyer who has experience with motor vehicle collision cases. 
Getting assistance from the local police
Drivers cannot leave the scene of an accident immediately after the car collision, as this is illegal. Texas law requires drivers to report any accident to the police where there are injuries, fatalities, or at least $1,000 in property damage. In less severe accidents that do not need to be formally reported, the parties involved at least need to contact each other before leaving the scene. If a vehicle does leave the scene illegally, the others should call the police and tell their insurance companies. 
Filing an insurance claim
Auto insurance policies require that drivers notify them anytime there has been an accident. If the incident was not reported in a reasonable period of time, it is possible that the provider can drop the person's coverage or take other actions. The most important reason for a driver to report an accident after they have been paying into a policy is the possibility of being compensated for various losses through the insurance claim process. 
Evidence from the scene
The driver should document all of the vehicles involved, take pictures of the damage, and see if there are any eyewitnesses or surveillance footage of the incident. If the police are notified, they also report their findings from the scene in a formal accident report. This report is crucial because it gives all of the relevant information about the crash, as well as opinions related to the cause of the collision. 
Seeking legal advice
Some motorists may find that their accident has serious costs and other consequences, even if they have an auto insurance policy. At these times, it may be necessary to bring a lawsuit for compensation. An attorney can attempt to make the person or business responsible for the collision pay all of these losses through a negligence lawsuit. The attorney can summarize the costs in the complaint that starts the case, then try to reach a settlement or go to trial if necessary. 
Help after an auto accident in Texas
Robson Law Firm assists people in the Austin area with lawsuits related to motor vehicle accidents. Their lawyers can provide personalized advice about bringing a civil case for compensation during a meeting. 
Firm contact info:
1114 Lost Creek Blvd., Suite 440, Austin TX 78746
512-345-8200
robsonlawfirm.com
https://usattorneys.com/wp-content/uploads/sites/2/2021/09/photodune-1836495-body-damage-in-car-accident-xs.jpg
365
548
brian
https://usattorneys.com/wp-content/uploads/sites/2/2020/01/logo.svg
brian
2021-12-24 12:15:43
2021-12-24 12:15:43
What should a driver do after being involved in a car wreck in Austin?