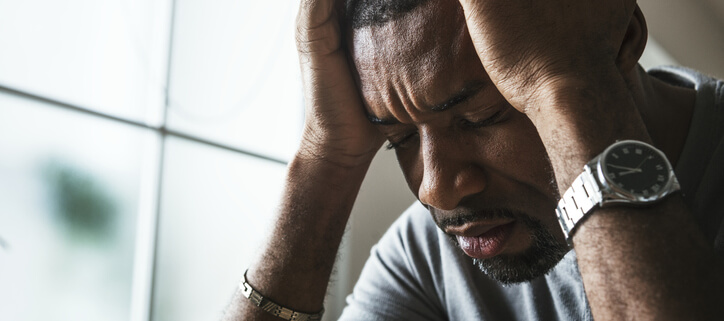 The love is gone, the relationship is broken, and you and your spouse have split. You've taken the necessary steps to initiate the divorce process but now you cannot get your spouse to sign the divorce papers that would keep the process going. What do you do?
It isn't uncommon for one spouse to be on board with a divorce and the other to be totally against it. Divorces aren't always easy to accept, especially if one party wasn't prepared for the "temporary" split to become a more permanent one. If your spouse is having a hard time accepting the divorce and is giving you the run around rather than just signing the papers you have attempted to serve him/her with, there will come a point where the issue will need to be addressed.
At this point, however, if you cannot get your spouse to sign the initial paperwork that is required to initiate the divorce process, it is best you retain an Alabama divorce attorney. The reason being is that your case may need to go to trial as your spouse might not want to agree on some of the more pressing issues like alimony, division of assets, etc.
Types of Divorces in Alabama
You've established that you cannot get your spouse to sign the divorce paperwork but still don't know what to do that would get you one step closer to getting your divorce finalized. While it would be best to discuss this with a divorce lawyer as they can tailor their answer to your circumstances, we do have some helpful information that will give you a better understanding of what could potentially happen next.
The first thing you need to understand is that there aresteps you can take that would help you with getting your marriage dissolved. "What a relief." Since your spouse has managed to avoid signing the divorce papers thus far, you can't request that your divorce be handled as one that is uncontested until both parties "enter into a written marital agreement defining their rights and duties and other issues of the divorce."
What you can do, however, is have Alabama divorce attorney MattGossett communicate with your spouse and find out what can be done so that you can file your divorce contested. Hence, your issues would be resolved, and your divorce would be finalized much quicker.
In the event your spouse is still unwilling to comply, you can always request that the court enter a default against him/her. In this case, if your spouse fails to respond to your complaint (i.e. the divorce petition) within the time limit that has been set by law, the court might issue a default against them. This could result in you being granted your divorce as well as everything you asked for in the divorce petition.
What happens if my spouse does decide to file a response to my divorce petition?
Now, let's say your spouse finally decides to respond to your request for a divorce but he/she does not agree with the terms set forth in it. In this situation, the case would be set for trial, that is unless it is settled prior to the trial date which can sometimes happen when you have a skilled divorce lawyer in Alabama representing you. [Source: Alabama State Bar]. Should your case proceed to trial, it shall then be held before a judge with each party having the right to call witnesses.
During the trial, the judge will decide on all issues including child custody, child support amounts, alimony, and division of property. One of the reasons why couples are encouraged to file for an uncontested divorce is because most would prefer not to have the court make decisions regarding the custody of their children or the division of their assets. However, when your spouse is unwilling to work with you or reach any type of agreement, then you may be left with no choice but to let the court rule on the case.
Connect with a Divorce Lawyer in Alabama Today
Although your spouse might be under the impression that for as long as he/she avoids signing the divorce papers that the two of you will remain married, there will come a time where the matter will need to be addressed. But, if you are eager to get the divorce process going now, we do recommend you contact Hill, Gossett, Kemp & Hufford, P.C. for legal assistance.
Disclaimer: No representation is made that quality of legal services provided is greater than the quality of legal services provided by other attorneys.
Hill, Gossett, Kemp & Hufford, P.C. can be reached at:
Moody Office
2603 Moody Parkway, Suite 200
Moody, Alabama 35004
Phone: (205) 640-2000
Website: www.hwhlawgroup.com
Leeds Office
7900 Parkway Drive
Leeds, AL 35094
Phone: (205) 699-5500
Springville Office
6441 U.S. Highway 11
Springville, Alabama 35146
Phone: (205) 467-2225
https://usattorneys.com/wp-content/uploads/sites/2/2020/02/iStock-938919394.jpg
483
724
jennifer
https://usattorneys.com/wp-content/uploads/sites/2/2020/01/logo.svg
jennifer
2020-02-14 16:37:54
2020-04-18 18:42:19
What should I do if my spouse will not sign the divorce papers?