What types of insurance are required to operate a business in Tennessee?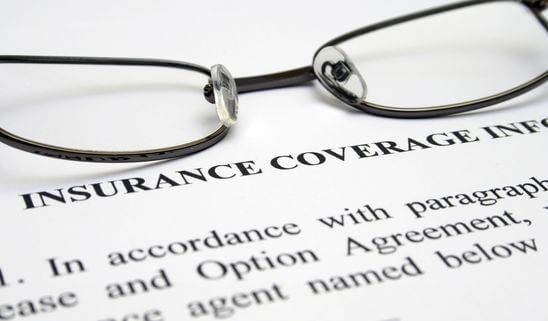 Nashville, TN – Individuals who start a business are required to have various forms of protection in case there are accidents or other kinds of serious losses. This is usually done through various kinds of insurance that private sector companies can provide. Depending on the specific type of business in question, certain types of insurance are mandated or at least highly recommended and the business will need to enter an agreement for coverage with a commercial provider. It is important for anyone who has recently started a business to get this kind of insurance coverage if necessary and speak with a lawyer about other relevant issues. 
Workers compensation
This is a specific type of coverage that protects both the company and their workers in the event of an injury. With very few exceptions, a company that has at least five employees will need to pay for workers compensation coverage. The benefit of having this kind of protection is that the insurance company will pay the injured worker a certain percentage of their salary once the injury is verified, and the employer does not have to pay directly for the costs associated with the injury. 
Unemployment insurance
Employers need to pay into the state's unemployment system in case a worker is terminated or laid off. This protects workers from sudden serious financial losses, and employers within the state all share some of the financial responsibility of paying for such protection. 
General liability insurance 
Liability coverage can pay for any costs caused by the business or its employees. This is significant because a sudden emergency or mistake may end up costing a business a substantial amount. A business that faces multiple lawsuits and needs to pay out damages may even face the prospect of ceasing operations altogether. The business owner should discuss what specific types of coverage are included in a general liability policy, and how these are relevant to their line of business. 
Fleet insurance 
Employers who have a number of drivers on the road and commercial vehicles should check with relevant commercial auto insurance requirements in the state. This normally includes insurance for the company's entire fleet of vehicles. This kind of coverage can be especially important in the case of large commercial vehicles, as these kinds of accidents tend to be extremely expensive if the business needs to pay out of pocket. 
Business attorneys in Tennessee
The Law Office of George R. Fusner is a business law practice that helps people in the Nashville area. It is possible to meet with the firm's attorneys to learn more about various aspects of running a business and relevant legal issues. 
Firm contact info:
The Law Office of George R. Fusner
7104 Peach Court, Brentwood TN 37027
615-251-0005
gfusnerlaw.com
https://usattorneys.com/wp-content/uploads/sites/2/2021/09/photodune-1781264-insurance-xs.jpg
365
548
brian
https://usattorneys.com/wp-content/uploads/sites/2/2020/01/logo.svg
brian
2021-09-05 17:21:58
2021-09-05 17:21:58
What types of insurance are required to operate a business in Tennessee?