When can a trucking company be forced to pay accident victims in Lake City?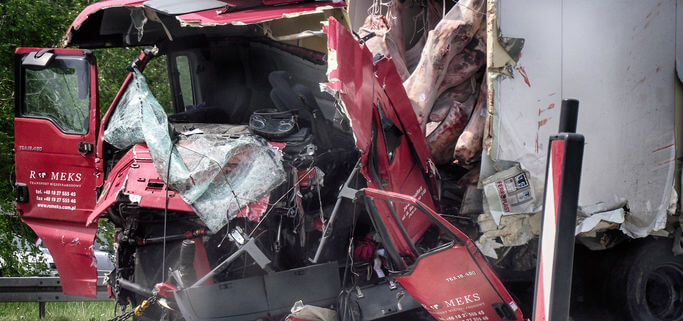 Lake City, FL – Truck accidents can be very dangerous and create large amounts of property damage as well. Those who sustain losses after a truck driver causes a collision can potentially bring a civil lawsuit for compensation, but they need to show some kind of negligence in order to be successful. This can be done in a number of different ways depending on the specific accident. Anyone who has recently been struck by a commercial vehicle should speak with a local accident attorney in Lake City to get advice about how to proceed. 
Proving negligence
The main way that accident victims are compensated is through filing a negligence lawsuit. The plaintiff will need to show that the truck driver breached their standard duty of care on the roads, which caused their losses. When all of the elements of negligence have been demonstrated, the defendant is liable for paying various forms of damages. In most cases, this is done by showing some kind of traffic violations, or a failure to follow regulations related to trucking and commercial vehicles. The driver's employer rather than the individual who actually drove the truck will be named as the defendant in a civil lawsuit. This is because the employer is liable for the actions of their employees while they are on the job. The employer also has special high risk insurance that is meant to protect their business in case of an accident. 
Violations of the law
Truckers are required to follow all of the same rules as others on the roads. This includes speeding, illegal turns and lane changes, laws against drunk driving, and reckless driving. If the trucker had committed any of these offenses in the moments before causing an accident, it is likely that they will be found negligent when a lawsuit is filed. 
Commercial vehicle regulations
In addition to standard traffic laws, there are additional regulations that apply to commercial vehicles which may be relevant in an accident lawsuit. This includes limiting driving hours, required rest and break periods, meeting weight requirements for the vehicle and cargo, and maintaining the vehicle properly. The employer should also be careful to only hire drivers that have a valid CDL and meet the requirements for the specific type of vehicles that they drive. Hiring drivers with a history of problems and offenses can also be used as evidence of negligence against the company. 
Help from a local truck accident lawyer
Koberlein Law Offices is an experienced accident firm that helps clients in Lake City and nearby parts of Florida. People who have been injured during a collision with a commercial vehicle can contact the firm to receive advice. 
Firm contact info:
118 Ohio Avenue N, Suite A, Live Oak, FL 32064
386-516-2626
www.klo-attorneys.com
https://usattorneys.com/wp-content/uploads/sites/2/2021/09/iStock-922922988.jpg
512
683
brian
https://usattorneys.com/wp-content/uploads/sites/2/2020/01/logo.svg
brian
2021-12-05 09:57:37
2021-12-05 09:57:37
When can a trucking company be forced to pay accident victims in Lake City?