When is a commercial vehicle driver liable for damage that they cause in West Virginia?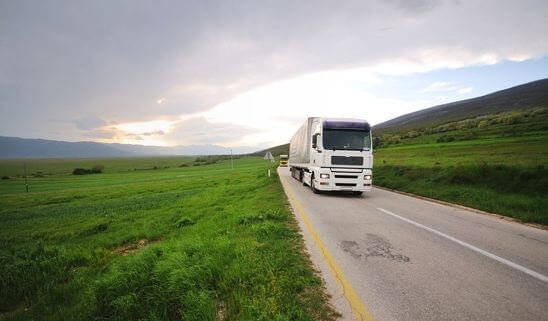 Bridgeport, WV – Drivers of trucks and other commercial vehicles are on the roads for long distances each day. This greatly increases the likelihood that an accident will happen at some point. If the driver is found to be at fault for the collision, their employer will have to pay out damages to the victims who were injured. Anyone who needs more specific information after their accident should meet with an attorney.
Liability and negligence cases
Any truck driver that causes an accident can be named as a defendant in a negligence lawsuit. In an accident involving a commercial vehicle, the employer may be attached to the lawsuit as well because they are responsible for the actions of their employees. This type of case argues that the driver did not meet the acceptable standard of care, and harmed others. Breaching the standard of care may be caused by behaviors such as speeding, intoxicated driving, illegal lane changes, and violations of other regulations that are specific to commercial vehicles. 
Commercial vehicle regulations
Because larger vehicles are more dangerous and difficult to handle, there are a number of different rules that apply to them in addition to standard traffic laws. For example, semi trucks have weight limits. This is because a truck may suddenly tip or flip over during a turn or while braking if there is too much weight and the cargo becomes unbalanced. The driver also needs to limit their hours on the road each day and keep logs of their driving time. These regulations apply because fatigued driving is extremely risky with vehicles that are large and difficult to control. Violations of commercial vehicle regulations can be strong evidence of negligence depending on the severity of the conduct in question. 
How are damages calculated?
The defendant will need to pay out compensation after a settlement agreement is finished, or if the plaintiff is successful at trial. This includes economic and non-economic damages. Economic damages are calculated by summarizing losses related to medical treatment and costs, time away from work and lost wages, and repairs for property damage. Non-economic damages are related to the victim's physical pain, mental health problems related to their injuries, and quality of life losses. Serious accidents tend to result in larger damage awards for victims, as they are able to claim more losses. 
Meeting with a local accident attorney
Kaufman and McPherson is a firm that helps people who have been involved in various kinds of accidents in the state of West Virginia. Their attorneys can provide advice related to the process of bringing a civil case against the person responsible. 
Firm contact info:
16 Sterling Drive, Suite 205, P. O. Box 768, Bridgeport, West Virginia 26330
304-584-6463
wvattorneys.com
https://usattorneys.com/wp-content/uploads/sites/2/2021/11/photodune-1842550-truck-road-xs.jpg
364
548
brian
https://usattorneys.com/wp-content/uploads/sites/2/2020/01/logo.svg
brian
2021-12-23 11:31:29
2021-12-23 11:31:29
When is a commercial vehicle driver liable for damage that they cause in West Virginia?