Who is liable for a truck accident in Gainesville?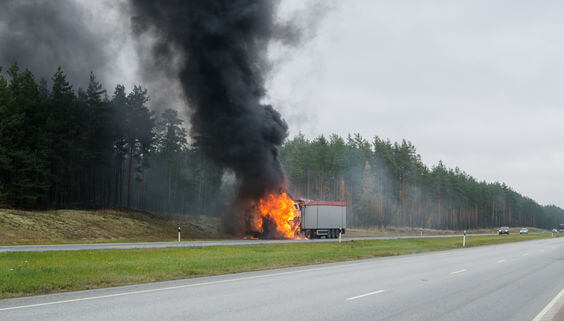 Gainesville, FL – Truck accidents can cause much more damage than standard motor vehicle accidents. This also means that there will likely be lawsuits or other actions to try to compensate the victims for the large amounts of money needed for things like medical treatment and repairs. However, truck accident cases have slightly different rules related to liability than other car crash cases. Those who have been harmed during an incident involving a semi truck or other commercial vehicle can review the rules related to liability for the crash and then get legal advice that is specific to their situation from a local lawyer. 
Employer liability
Commercial vehicles are driven for different purposes than standard automobiles. The driver is operating the vehicle for a specific business purpose at the direction of their employer. This means that in many cases, the truck driver's employer will end up being liable for damage caused by the vehicle and their driver. This is because of a general tort law principle where employees who are engaged in their normal job duties are technically acting as agents of the business, therefore liability attaches to the employer. Because of these rules, employers end up paying out damages through their insurance for many kinds of mistakes made by their workers. However, there are some exceptions to these rules, which may include situations where the driver was an independent contractor, or if the driver was clearly engaged in actions that are not related to their normal job duties. An attorney can provide more specific advice about these procedures to attach parties as a defendant in a civil lawsuit during a meeting with the victim.  
Paying out damages
If the victim is successful in a lawsuit, the trucking business will have to give them certain types of compensation through a settlement agreement or after the jury rules in the victim's favor. The most likely need after the accident is medical treatment for the victim, lost income and time away from work, as well as the costs of damage to property in the area. These are called economic damages, and anyone who sues the trucking company can present documentation that proves the costs of their losses to argue for economic damages. Negligence cases also allow the victims to ask for compensation for things like their physical pain, trauma and mental health issues, and other quality of life problems. These are called non-economic damages or pain and suffering. 
Truck accident lawyers in Florida
Koberlein Law Offices is available to help anyone who needs assistance following a motor vehicle accident in Gainesville. Their attorneys focus on helping injured clients receive as much compensation as necessary to cover their losses. 
Firm contact info:
118 Ohio Avenue N, Suite A, Live Oak, FL 32064
386-516-2626
www.klo-attorneys.com
https://usattorneys.com/wp-content/uploads/sites/2/2021/12/photodune-13705941-the-burning-truck-on-the-road-xs.jpg
355
564
brian
https://usattorneys.com/wp-content/uploads/sites/2/2020/01/logo.svg
brian
2022-01-12 11:09:54
2022-01-12 11:09:54
Who is liable for a truck accident in Gainesville?