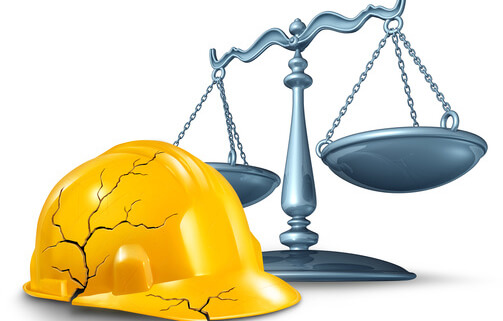 Whether a stairwell is newly constructed or has been standing for years, there is always the risk that it could collapse. If a construction worker in Miami was recently involved in a stairwell accident and suffered serious injuries, there may be one or more parties they can hold financially liable. In addition, they may be entitled to obtain workers' compensation benefits.
Why do stairwells collapse?
Stairwells collapse for various reasons some of which include:
The stairwell wasn't properly constructed.
The stairwell wasn't maintained and began to degrade over time.
The stairwell wasn't safe to work around as it wasn't fully completed.
Potential Parties Who Can Be Held Financially Liable After a Stairwell Collapses
After a construction worker has suffered injuries in a stairwell accident, not only might they be entitled to recover medical and cash benefits from their employer's workers' compensation insurance carrier, but they may also have the grounds to sue if a third-party is liable for their accident.
What benefits does workers' compensation provide to injured construction workers in Miami?
Workers' compensation is usually provided to construction workers who suffer an on-the-job injury or illness. Benefits generally include medical care coverage and in some cases, wage replacement benefits.1 This means an injured worker should be able to obtain the medical care they need to treat their work-related injury as well as a portion of the wages they were earning prior to the accident.
Workers generally need to miss more than seven days of work due to their injury or illness to qualify for cash benefits. In addition, their doctor needs to be the one to determine that their condition prevents them from working.
If an injured construction worker in Miami would like to learn more about the benefits they are entitled to receive under their employer's workers' compensation policy, they can contact Mario Trespalacios P.A. at 305-261-5800 to discuss this with a Miami, FL workers' comp lawyer.
When can a construction worker sue for injuries?
Although workers' compensation insurance is meant to help an injured worker obtain the medical treatment they need as well as take time away from work while still being paid, there is a limit as to how much a worker can receive. the other issue is that not all construction workers are entitled to recover benefits.
However, if someone else's negligence caused the stairwell to collapse or an oversight caused it to occur, then a construction worker may be able to sue that party. For example, if the city hired construction workers to perform a job on a government-owned parking garage and failed to maintain the stairwells, the city could be sued for failing to ensure the premises were reasonably safe.
How can a construction worker find out if they have a viable case?
If an individual who was injured in a stairwell accident would like to find out if they have a valid case and what it is worth, they can call Mario Trespalacios P.A. and receive a free consultation.
Mario Trespalacios P.A. can be contacted at:
9495 SW 72 Street, Suite B-275
Miami, FL 33173
Phone: 305-261-5800
Website: www.mtpalegal.com
Source:
https://usattorneys.com/wp-content/uploads/sites/2/2020/08/photodune-6680108-construction-injury-law-xs.jpg
398
503
jennifer
https://usattorneys.com/wp-content/uploads/sites/2/2020/01/logo.svg
jennifer
2021-03-18 12:20:29
2021-03-18 12:20:29
Who is liable when a stairwell collapses on a construction site and causes injuries?